TERESA
TERESA Vegan Sneakers
STYLE | 245930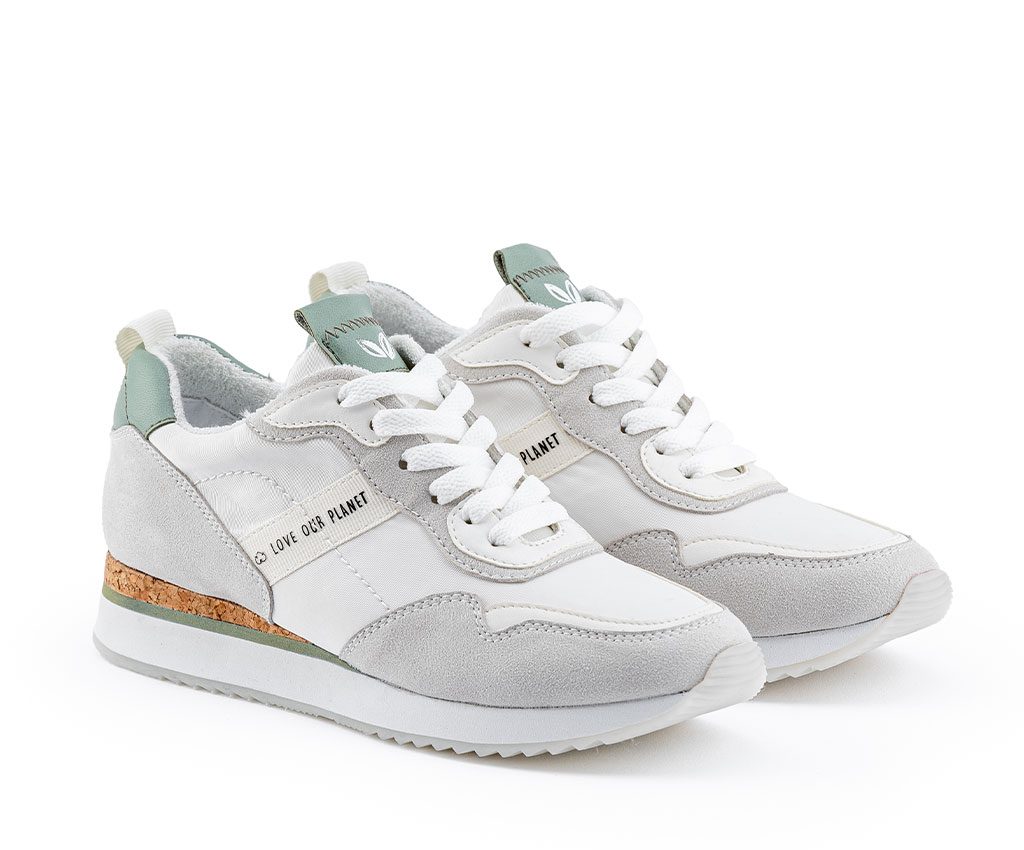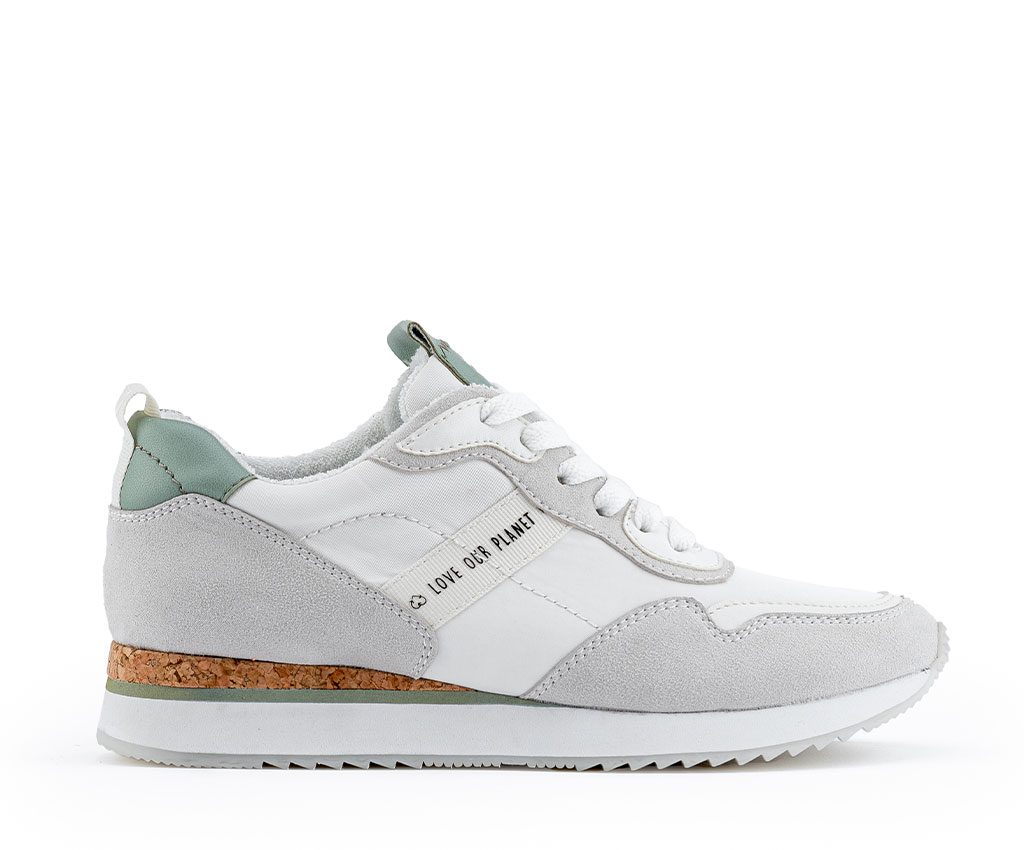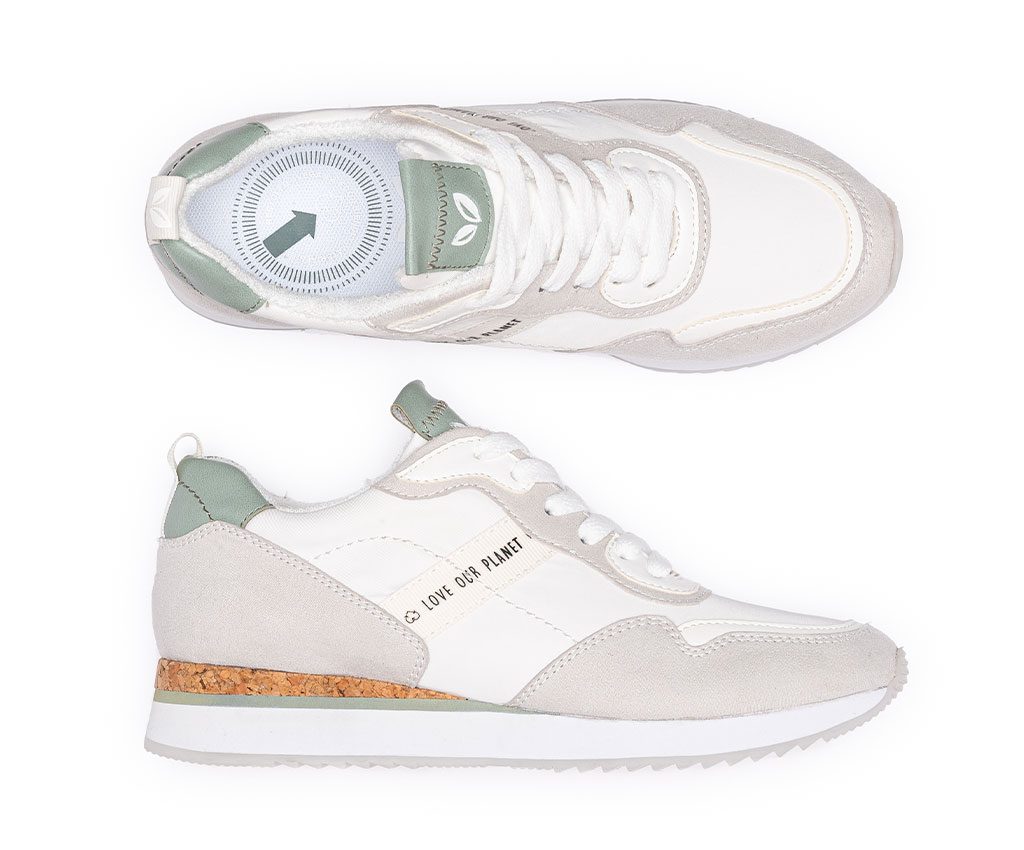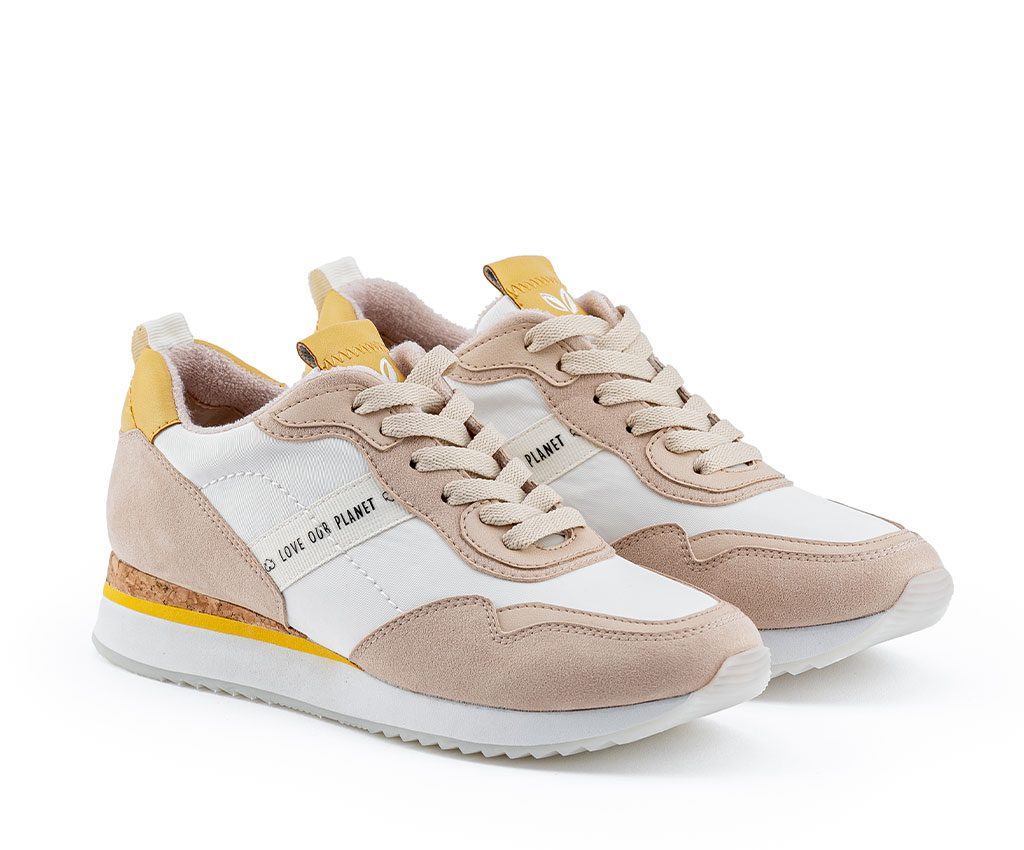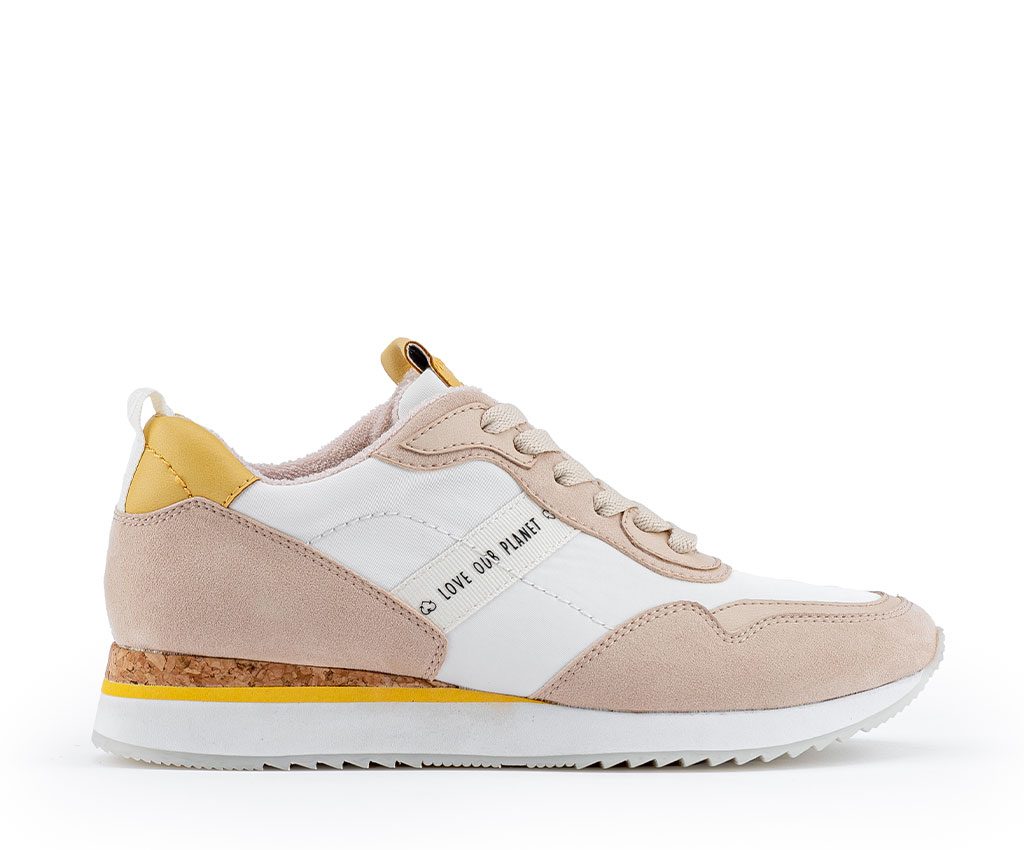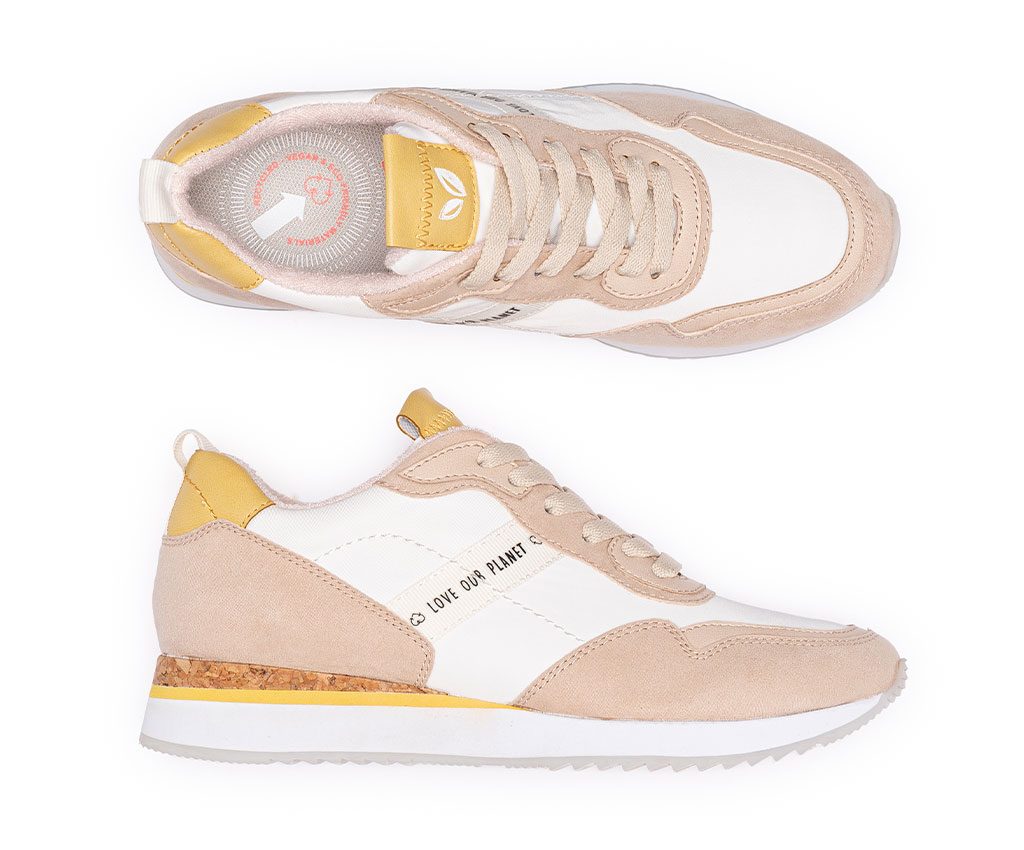 TERESA
TERESA Vegan Sneakers
STYLE | 245930
SIZE
36 | 37 | 38 | 39 | 40 | 41 | 42
TERESA | BELIEVE IN MIRACLES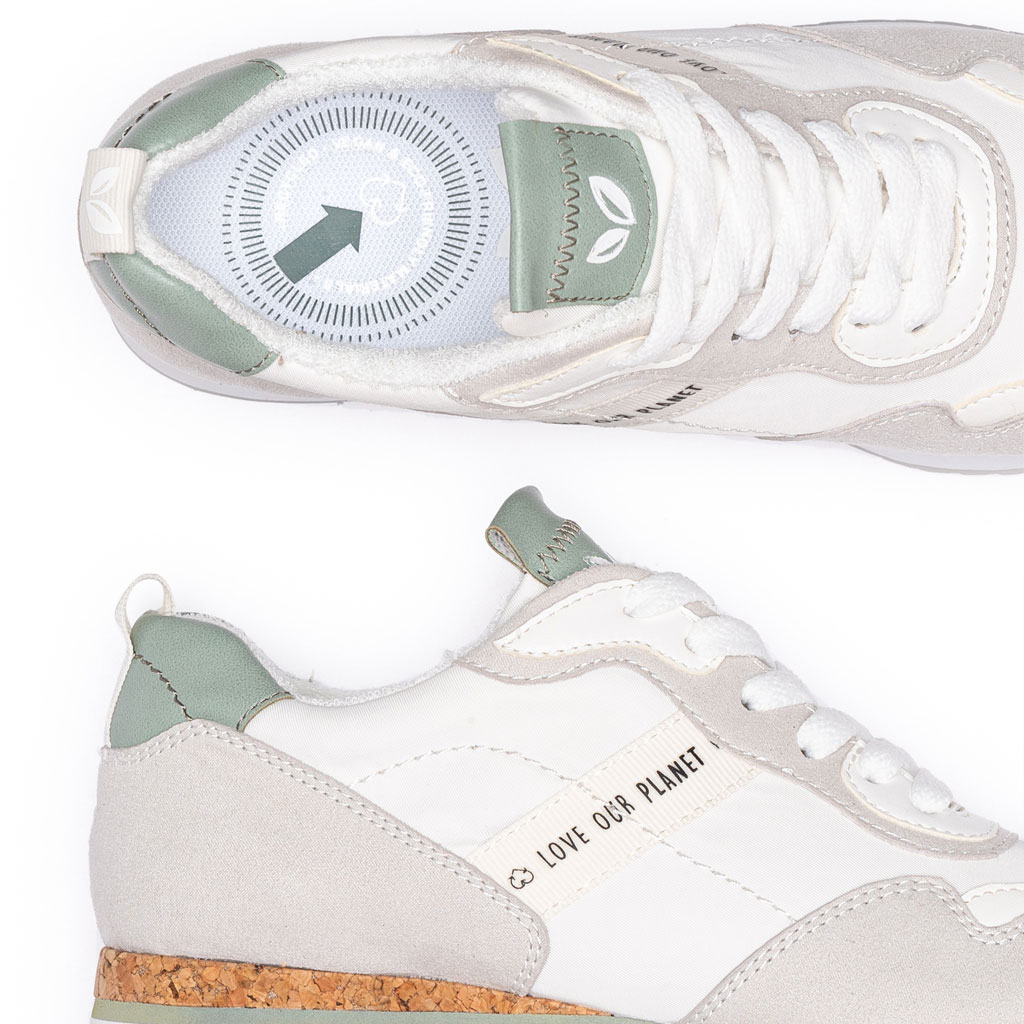 UPPER: Min. 51% Recycled Polyester
LINING: 100% Recycled Polyester
SOCK: 100% Recycled Polyester
SOLE: 60% Recycled TPR
Inspired by a traditional sneaker silhouette, we created these off-white retro running sneakers using a combination of microfiber suede and white nylon made from recycled polyester. They are trimmed with pastel green water based pu and feature our logo at the sides.
Recycled TPR soles are with a retro inflection and the cork gives a natural touch.
The soft lining and sock material, laces and webbing are made of 100% Recycled Polyester.
Recycling reduces the consumption of virgin raw materials, water and energy.
Dear animal friends, all our products are 100% Vegan!
Please treat your Love our Planet shoes with love & care.
TEXTILE & MICROFIBRE SUEDE (Recycled Polyester & Cotton): Gently rub with a clean dry cloth or use a soft brush.
WATERBASED PU: Clean with a damp cloth.
We generally suggest not to put your shoes in the washing machine or immerse them into water.
Treatable with protective dust or water repellent sprays.
Whenever possible, try to use products that are respectful of the environment.
TERESA Vegan Sneakers | Love Our Planet
It's time for a ReThink! Refresh your wardrobe with these recycled and vegan retro style running sneakers. This is the outfit we would probably wear if we spent our holiday with Timothée Chalamet or Zac Efron. Just in case you need ideas. In it together for a more sustainable future!