KRIS
KRIS Vegan Sandals
STYLE | 249913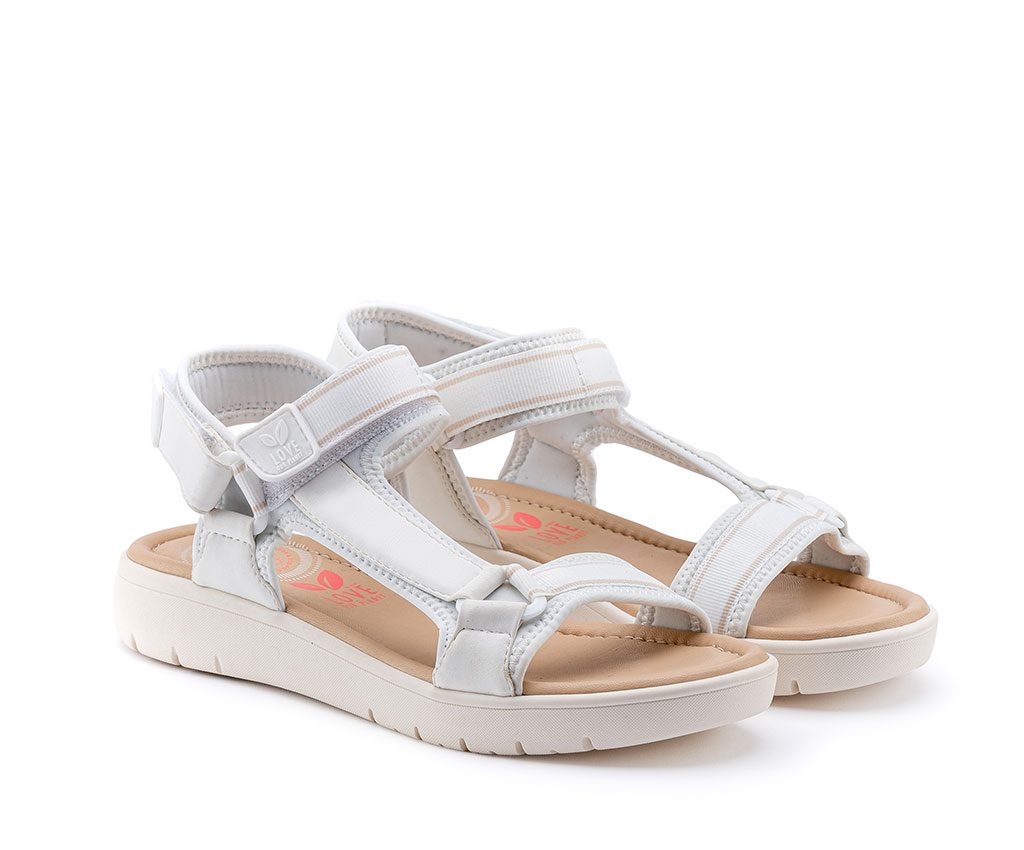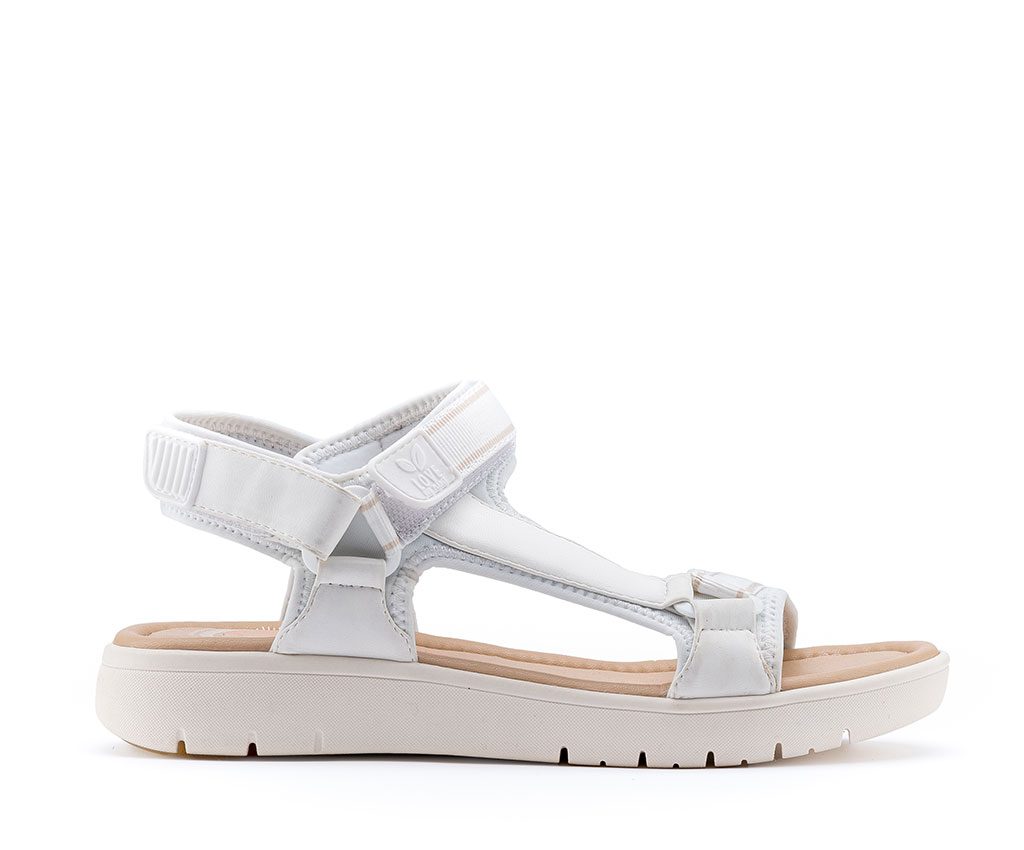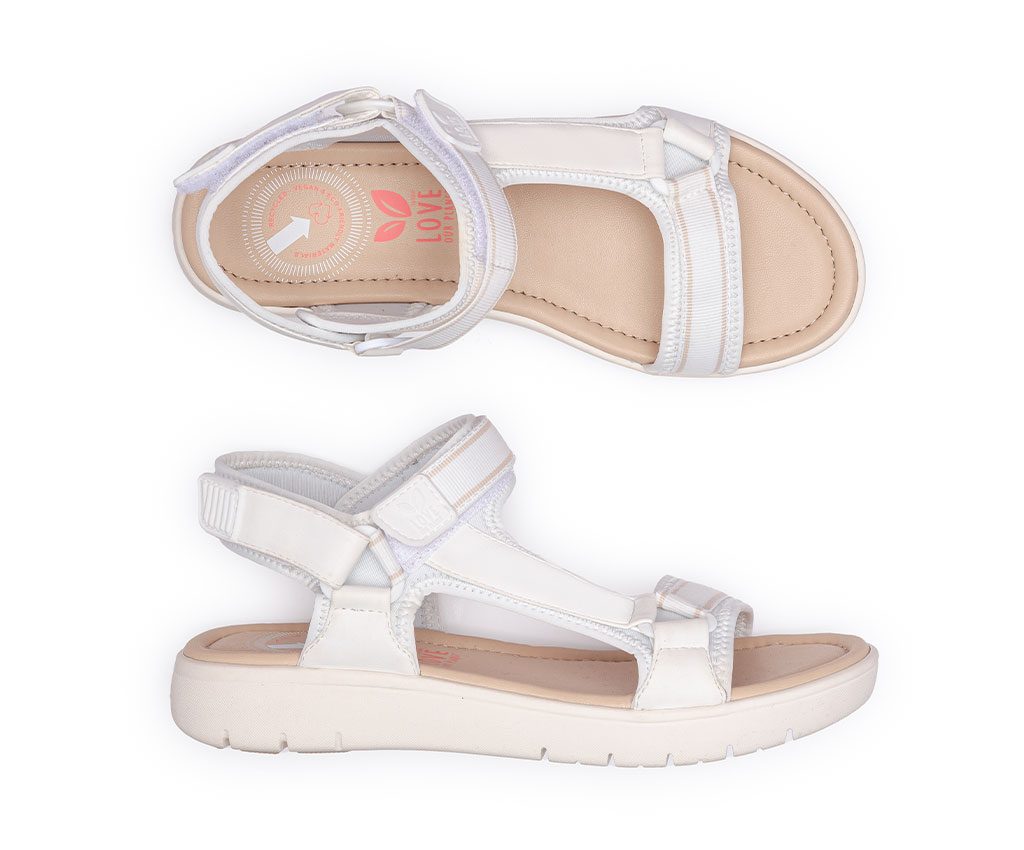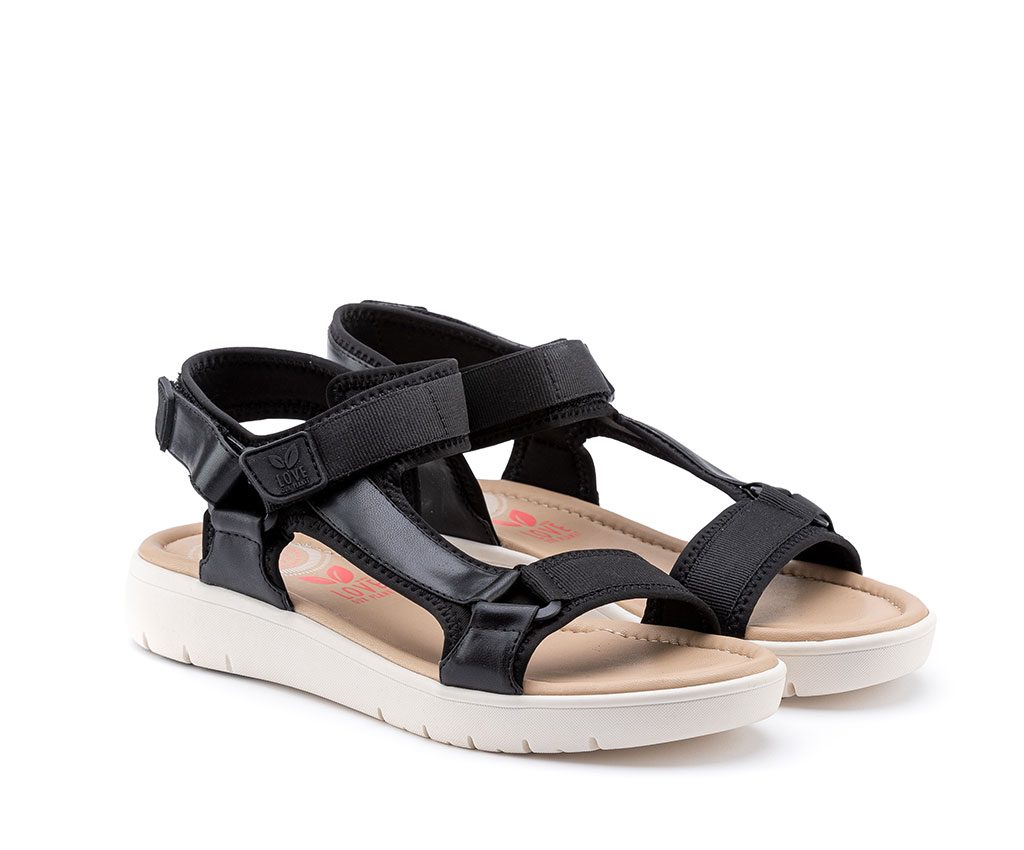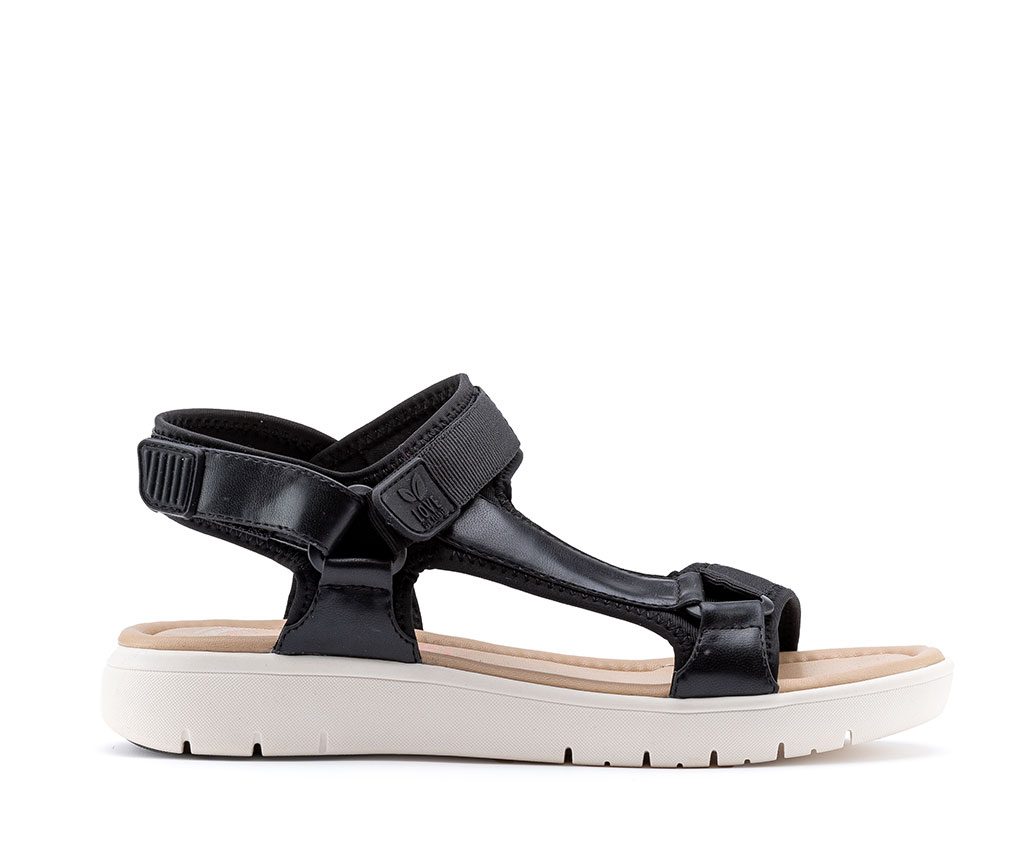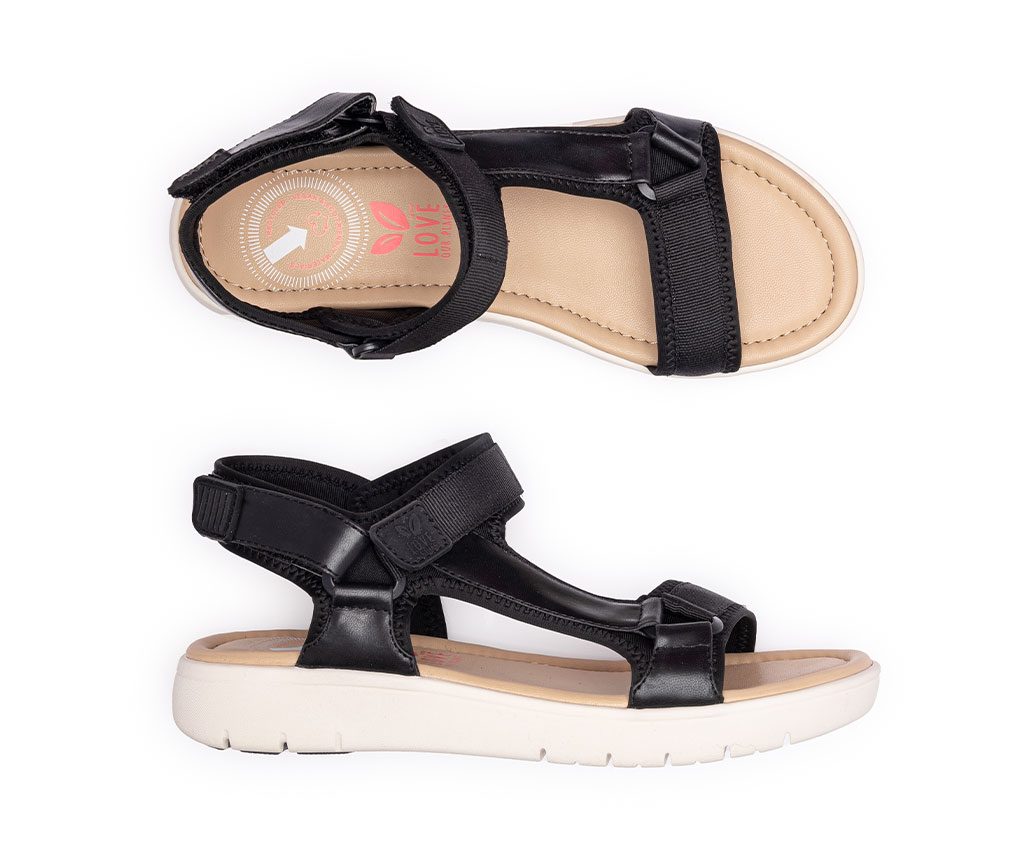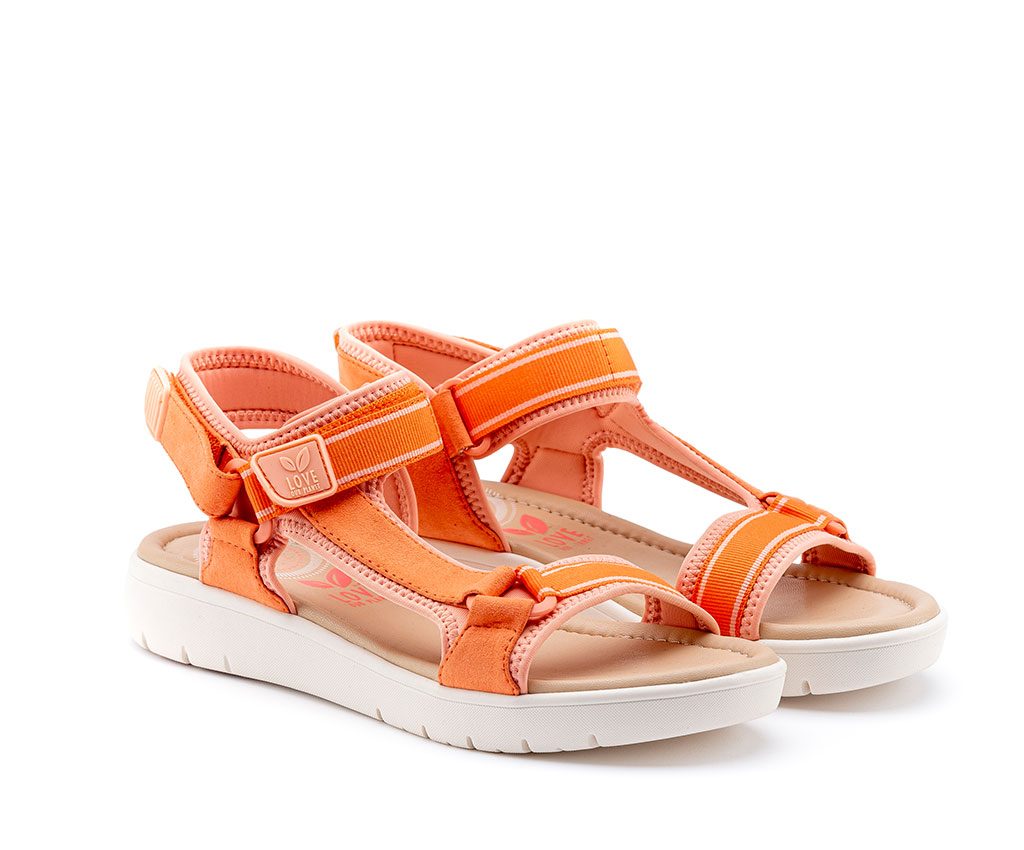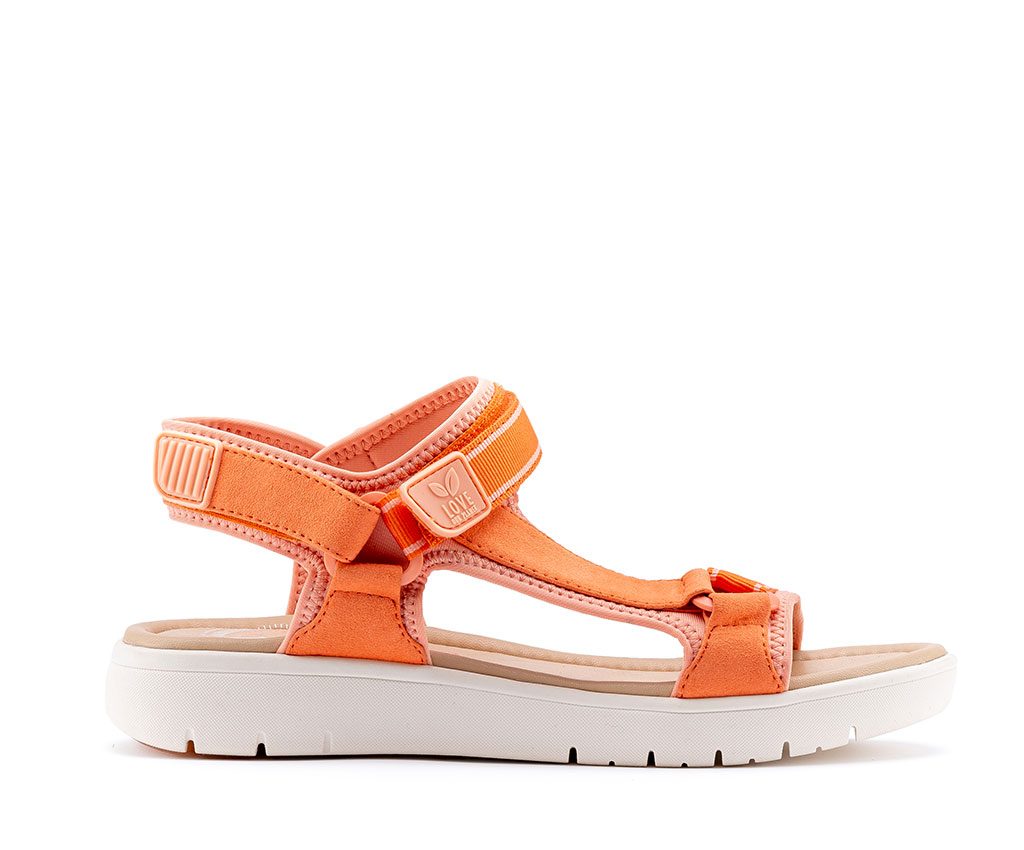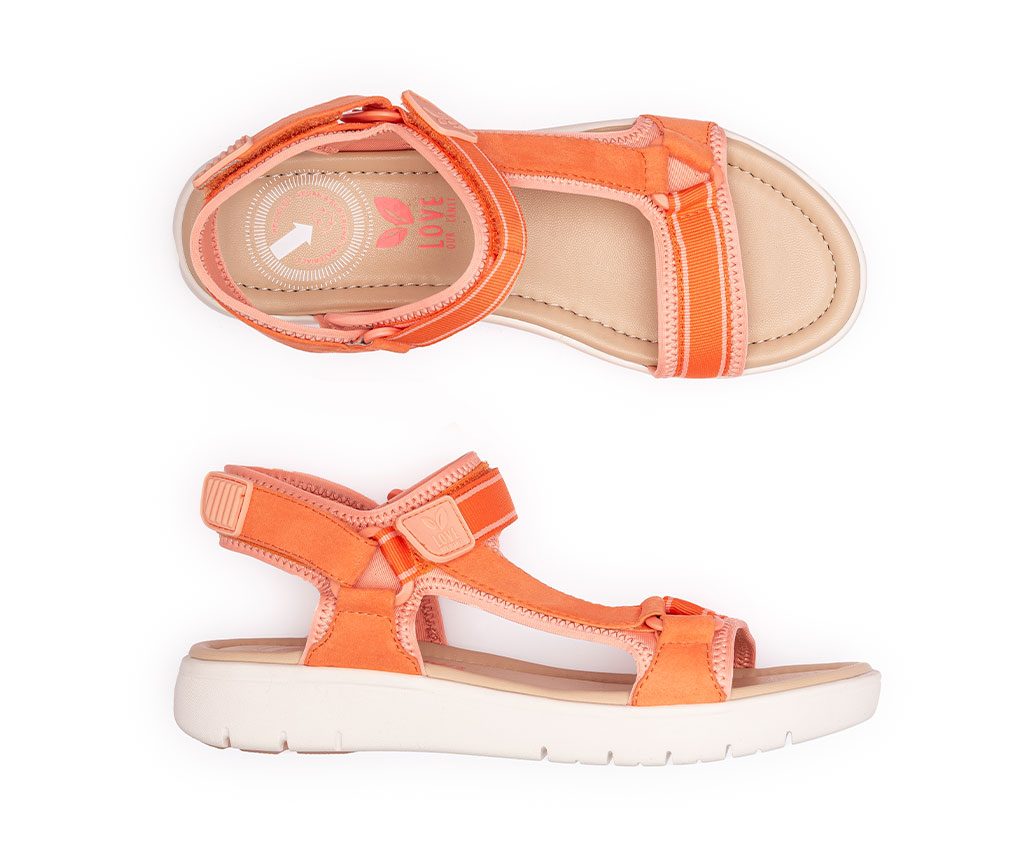 KRIS
KRIS Vegan Sandals
STYLE | 249913
SIZE
36 | 37 | 38 | 39 | 40 | 41 | 42
KRIS |

VOTE FOR THE EARTH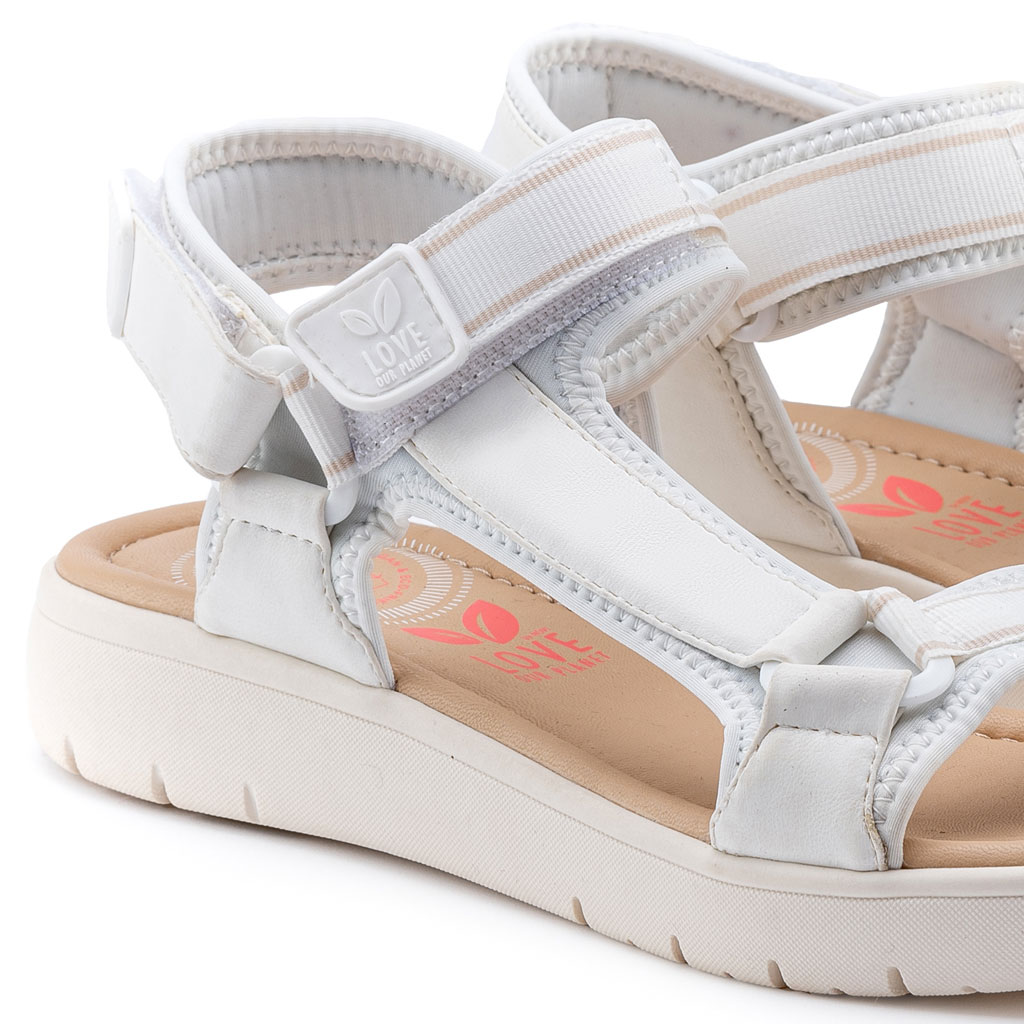 UPPER: Min. 90% Recycled Polyester & Waterbased PU
UPPER (Coral): Min. 51% Recycled Polyester
LINING: Min. 90% Recycled Polyester
SOCK: Waterbased PU
SOLE: 60% Recycled TPR
KRIS has a great sporty silhouette and shows that comfort and style can go hand in hand.
Kris is made from mixed recycled materials including smooth eco friendly water based PU straps & technical trims made from webbing.
The velcro straps have moulded details on the front and back with our Love our Planet logo.
The padded insole is covered with water based PU and has some decorative stitching detail.
The flexible contrasting white soles are made from partly recycled material. 
The base sole design has some transparent features showing our leaf symbol in our favourite coral colour.
Recycling reduces the consumption of virgin raw materials, water and energy.
Dear animal friends, all our products are 100% Vegan!
Please treat your Love our Planet shoes with love & care.
TEXTILE & MICROFIBRE SUEDE (Recycled Polyester & Cotton): Gently rub with a clean dry cloth or use a soft brush.
WATERBASED PU: Clean with a damp cloth.
We generally suggest not to put your shoes in the washing machine or immerse them into water.
Treatable with protective dust or water repellent sprays.
Whenever possible, try to use products that are respectful of the environment.
KRIS Vegan Sandals | Love Our Planet
The future is fun, especially with these cool sandals produced using environmentally friendly materials. Refresh your wardrobe with these recycled and vegan trekking sandals.
Have a close look at the packaging made with FSC certified paper. Reuse the boxes and put your own lovely things inside.
Reduce-Reuse-Recycle. In it together for a more sustainable future!