EBE
EBE Vegan Sandals
STYLE | 238219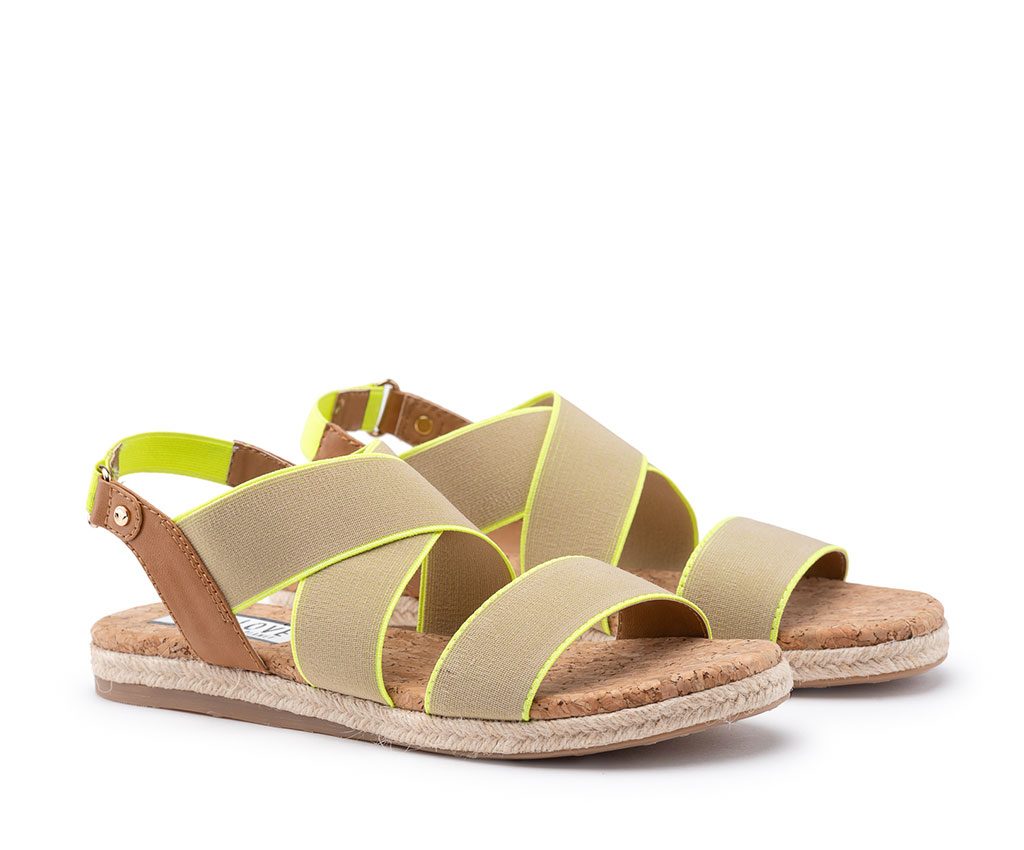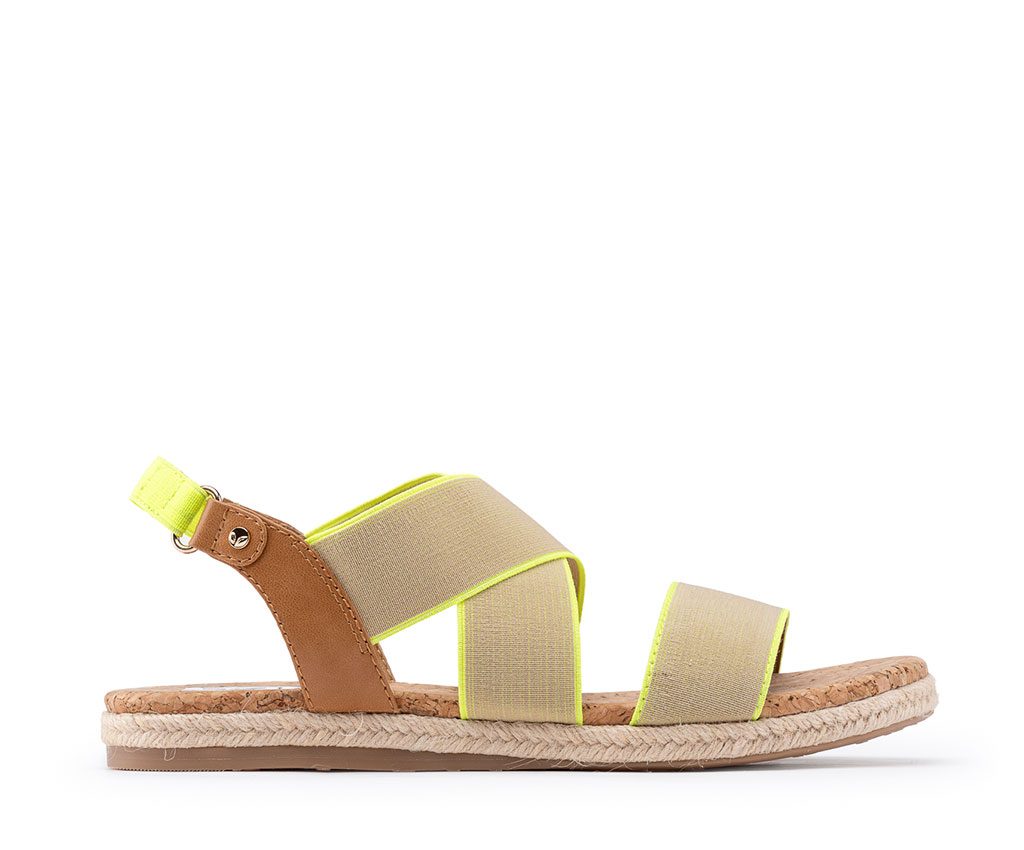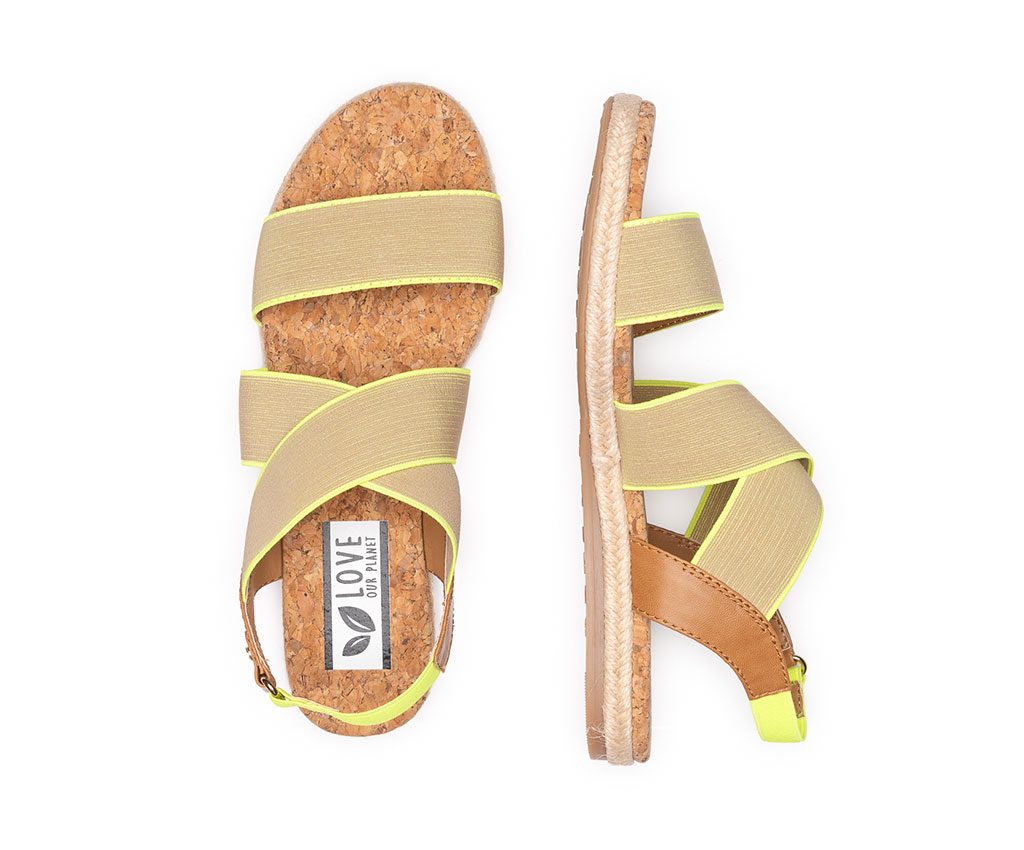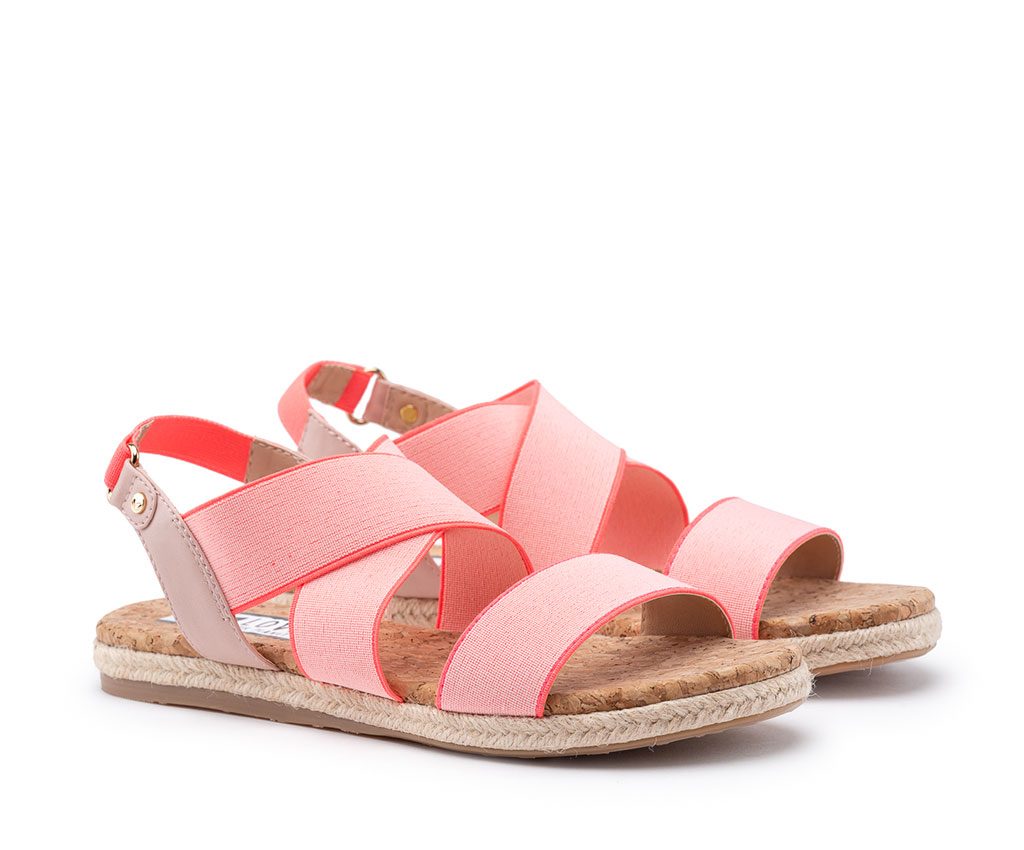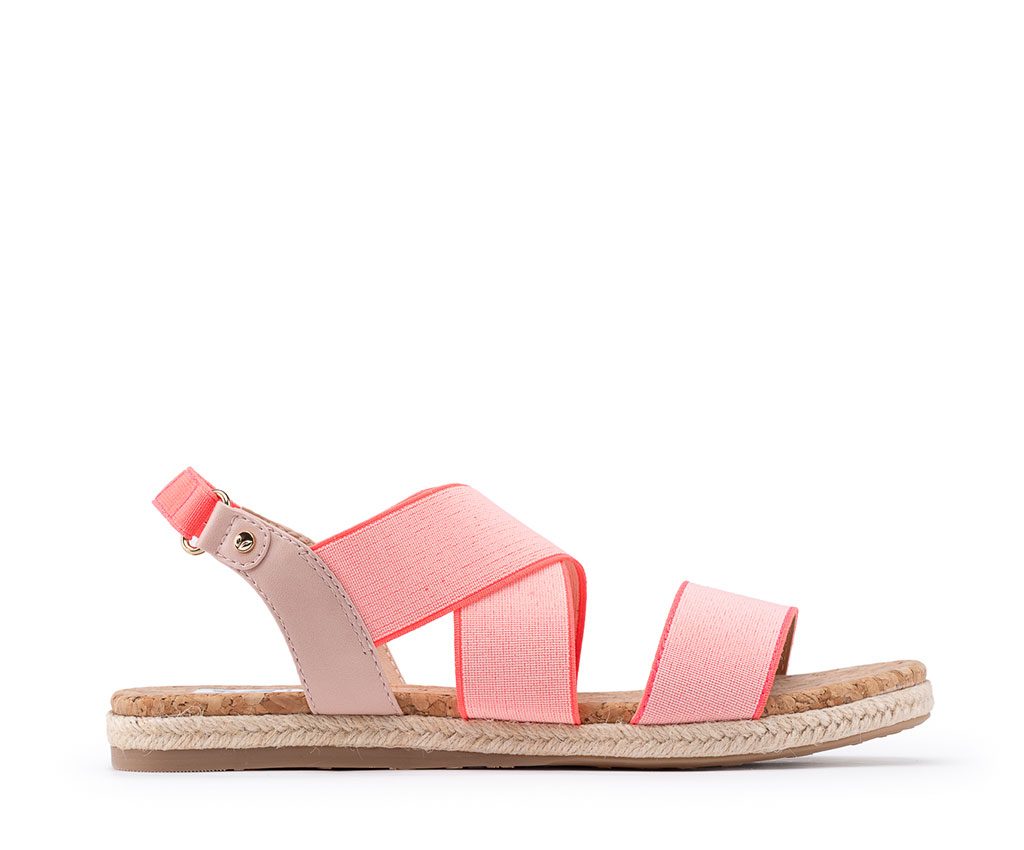 EBE
EBE Vegan Sandals
STYLE | 238219
SIZE
36 | 37 | 38 | 39 | 40 | 41 | 42
EBE |

FOR FUTURE GENERATIONS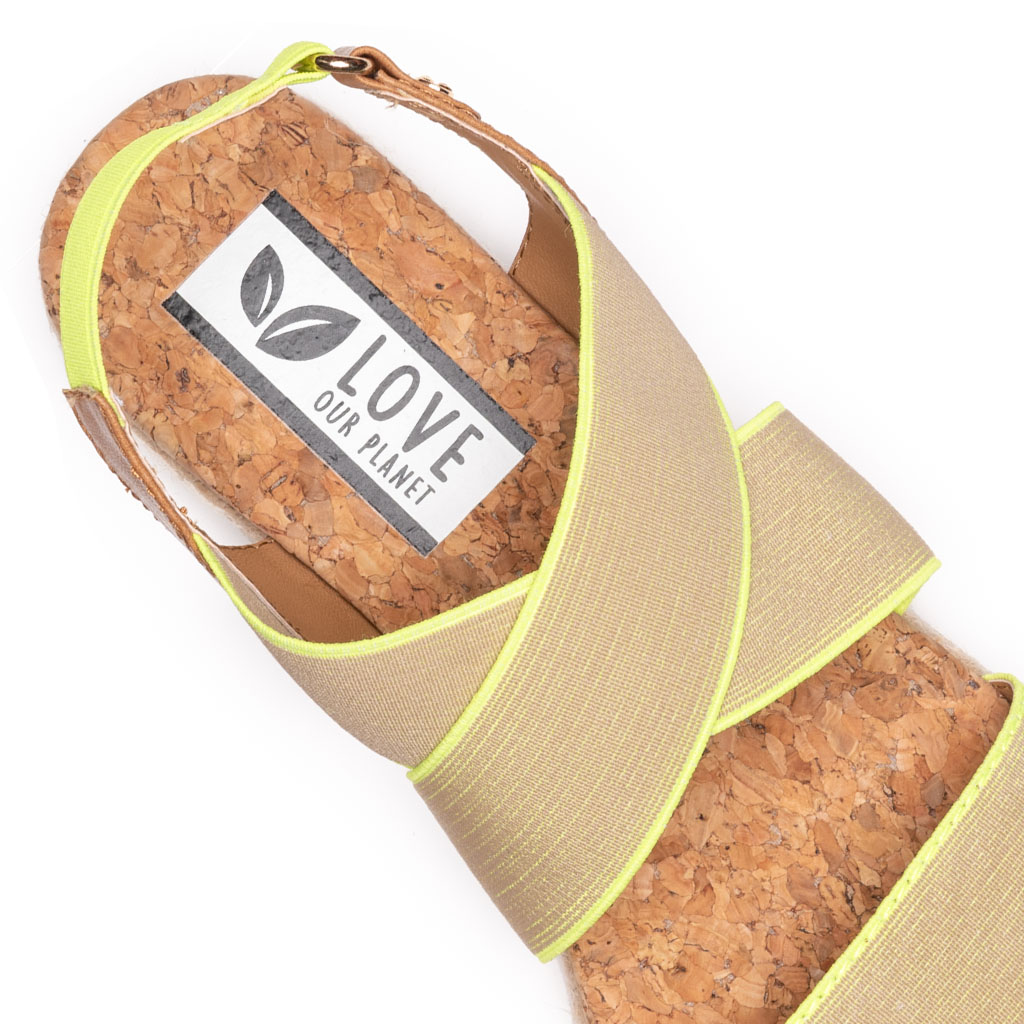 UPPER: 60% Recycled Polyester & Waterbased PU
LINING: Waterbased PU
SOCK: 60% Cork
SOLE: 80% Recycled TPR
EBE brings a sense of fun to your feet with these bright fluoro sandals.
Made from tan eco friendly water based pu with elasticated straps on the arch and on the back.
The insole is covered with natural cork.
EBE is made on a flat, reycled TPR sole ensuring a comfortable fit.
The sole base design shows our Love our Planet leaf logo.
Braided natural jute sides give you even more of a summer feeling.
Recycling reduces the consumption of virgin raw materials, water and energy.
Dear animal friends, all our products are 100% Vegan!
Please treat your Love our Planet shoes with love & care.
TEXTILE & MICROFIBRE SUEDE (Recycled Polyester & Cotton): Gently rub with a clean dry cloth or use a soft brush.
WATERBASED PU: Clean with a damp cloth.
We generally suggest not to put your shoes in the washing machine or immerse them into water.
Treatable with protective dust or water repellent sprays.
Whenever possible, try to use products that are respectful of the environment.
EBE Vegan Sandals | Love Our Planet
FLUO VIBES for the power to change! With strong colors and hidden powers discover your own super power!
The perfect way to inject excitement into your wardrobe, you may as well ditch the highlighter because these luminous shades will ensure you're glowing. Wear them with a simple long t-shirt or with vibrant color prints if you feel the power.