DAFNE
DAFNE Vegan Sandals
STYLE | 234175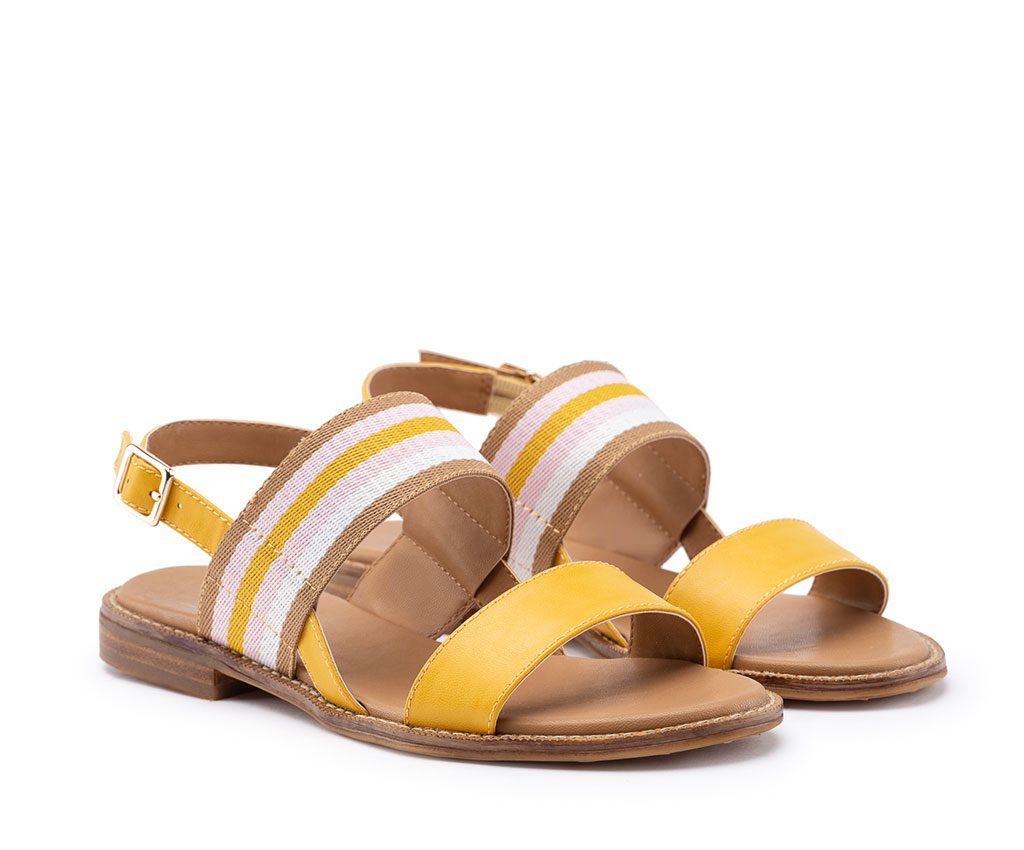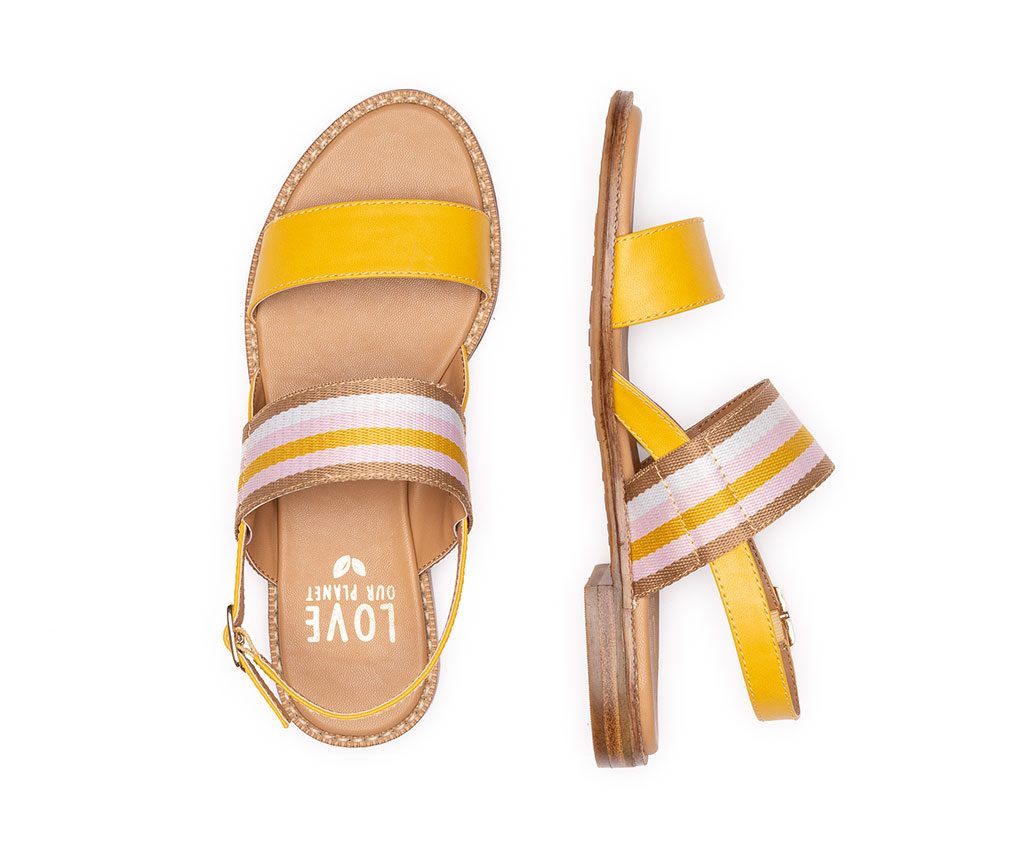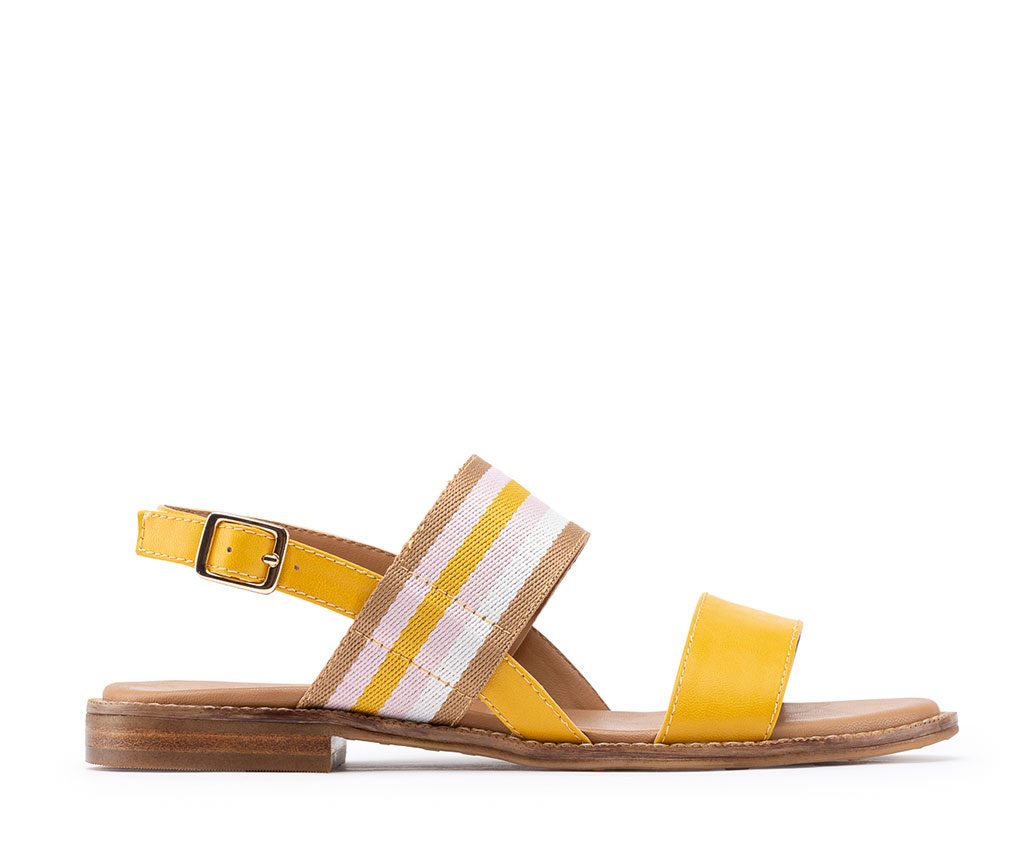 DAFNE
DAFNE Vegan Sandals
STYLE | 234175
SIZE
36 | 37 | 38 | 39 | 40 | 41 | 42
DAFNE |

LOVES NATURAL WATERFALLS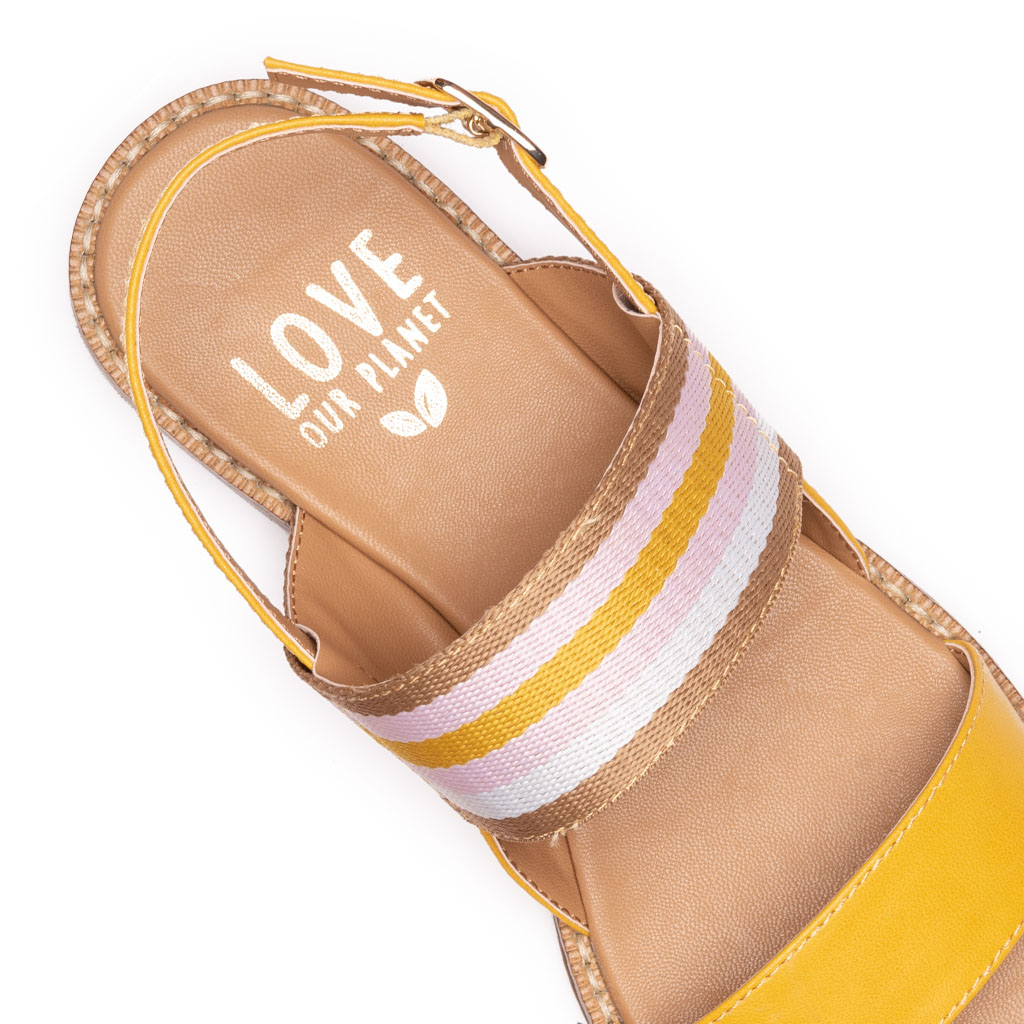 UPPER: 100% Recycled Polyester & Waterbased PU
LINING: Waterbased PU
SOCK: Waterbased PU
SOLE: 80% Recycled TPR
DAFNE – Let the colour shine!

Let the warm yellow stripey colours on this lovely sandal permeat through your summer wardrobe.
Pack these flat sandals for your summer getaways to ensure a comfortable stroll.
The striped textile is made out of recycled polyester and the smooth yellow front strap is made from water based PU.

The backstrap has a light gold colour buckle and is adjustable for a better fit.

The lining and sock are made out of water based PU.

The flat sole is made from recycled TPR and is comfortable in wear and the sole design has our Love our Planet leaf logo.

Recycling reduces the consumption of virgin raw materials, water and energy.

Dear animal friends, all our products are 100% Vegan!
Please treat your Love our Planet shoes with love & care.
TEXTILE & MICROFIBRE SUEDE (Recycled Polyester & Cotton): Gently rub with a clean dry cloth or use a soft brush.
WATERBASED PU: Clean with a damp cloth.
We generally suggest not to put your shoes in the washing machine or immerse them into water.
Treatable with protective dust or water repellent sprays.
Whenever possible, try to use products that are respectful of the environment.
DAFNE Vegan Sandals | Love Our Planet
We are nature-inspired! Inspire also yourself.
We use words such as Harmony, Spirit and Sunlight to describe our striped DAFNE sandal. Style your sandals together with natural colours, you will always be in harmony with nature.
By doing good you will feel good at the same time. Be the change you want to see.