CLIO SMILE
CLIO SMILE Vegan Sandals
STYLE | 238187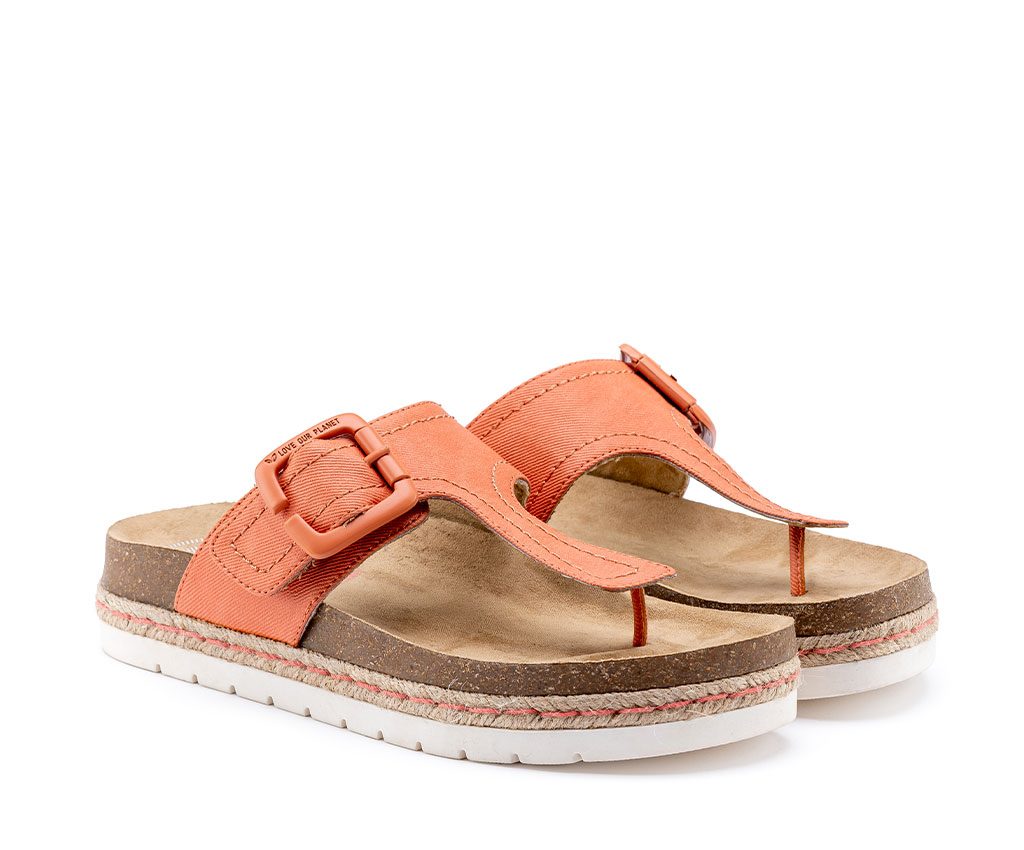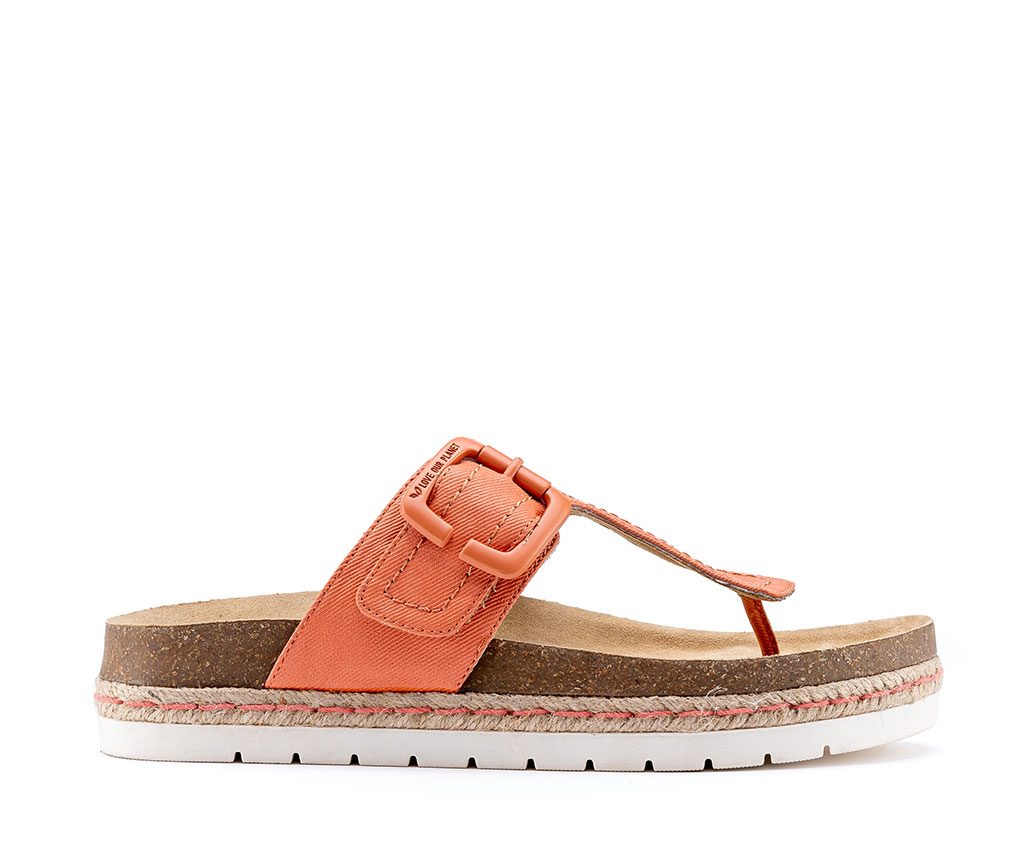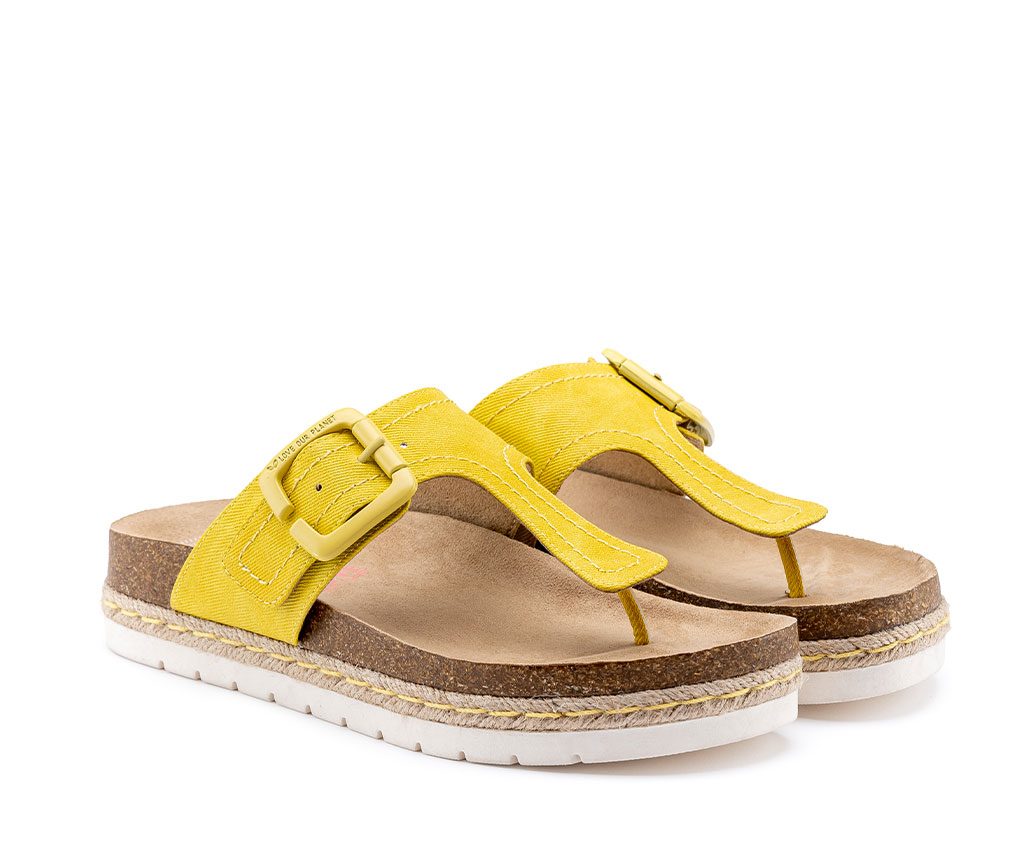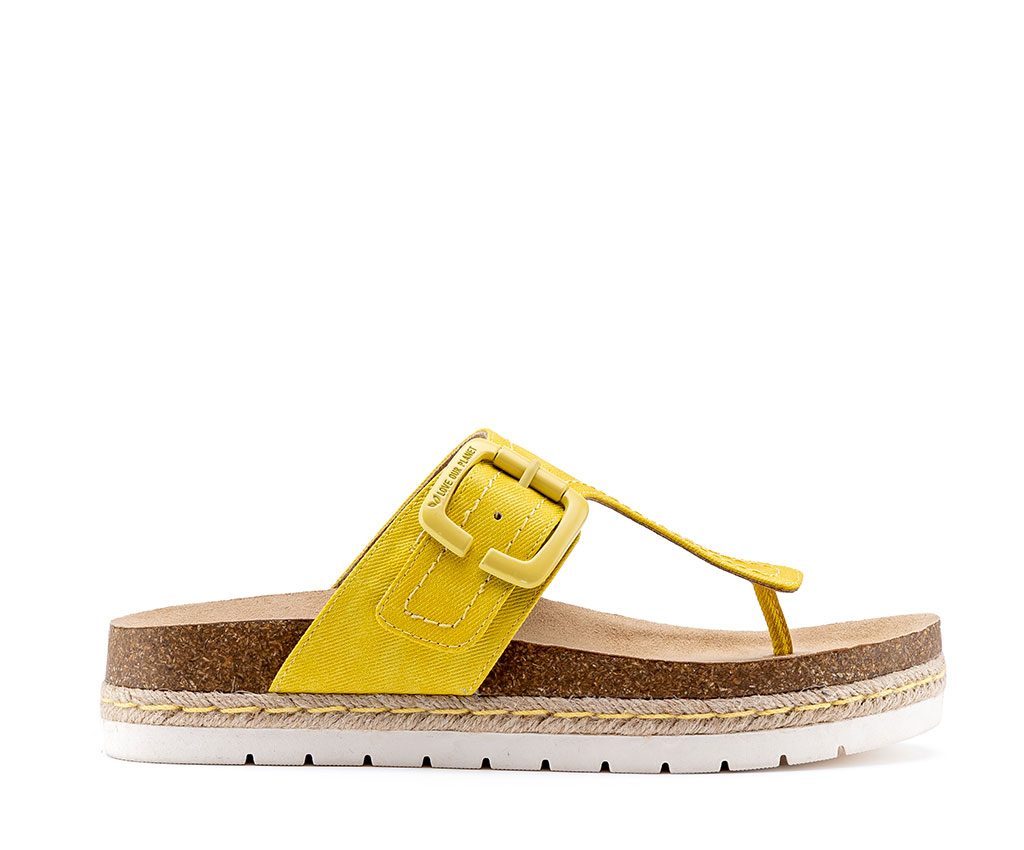 CLIO SMILE
CLIO SMILE Vegan Sandals
STYLE | 238187
SIZE
36 | 37 | 38 | 39 | 40 | 41 | 42
CLIO SMILE |

IS MAKING HISTORY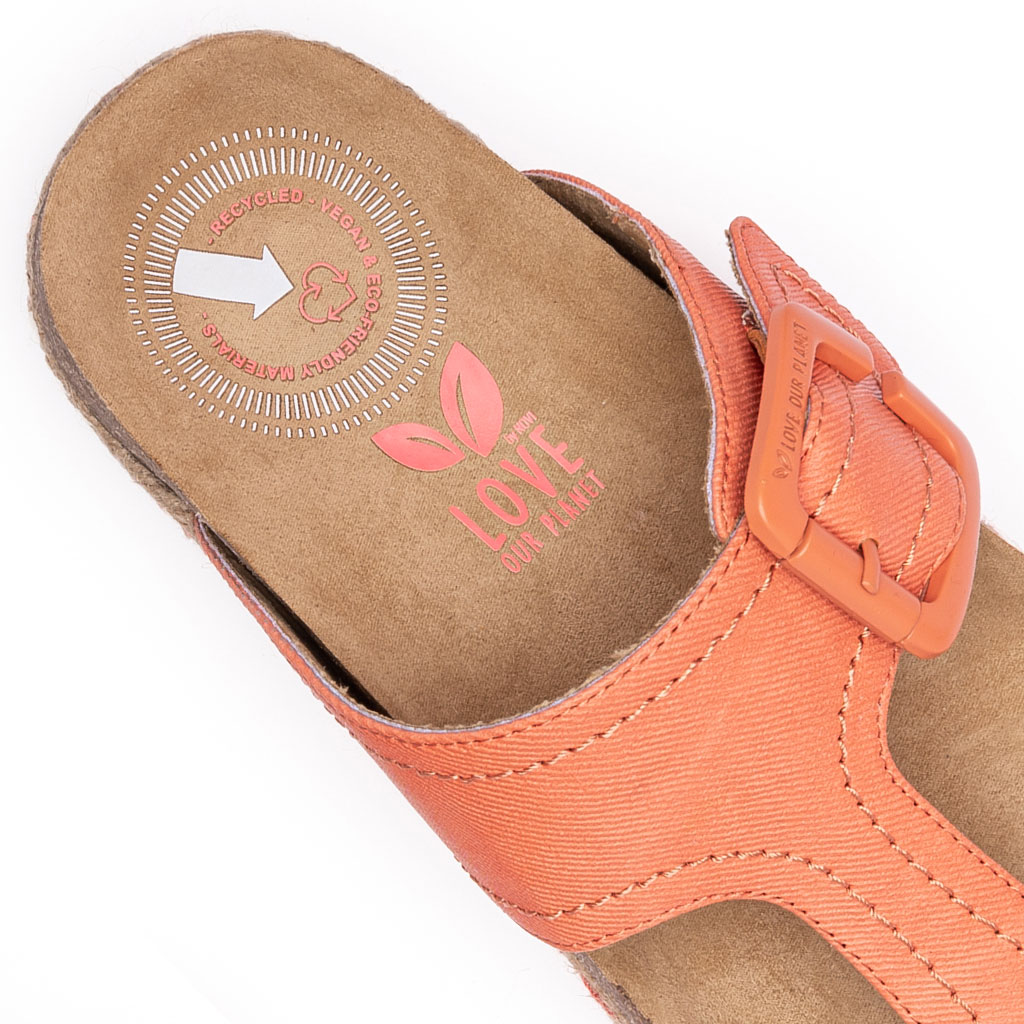 UPPER: Waterbased PU
LINING: 51% Recycled Polyester
SOCK: 51% Recycled Polyester
SOLE: 60% Recycled TPR
Joyful summer dressing starts with our CLIO footbed espadrilles style.
The toepost upper in soft coral eco friendly water based PU is on a woven jute & cork sole.
The buckled strap with our statement logo in a monochrome finish is adjustable to get the fitting just right.
The white soles are made from partly recycled material. The chunky tread brings this style right up to date & gives it a cool tone.
The natural Jute on the side adds to a casual & relaxed look.
The lining and sock is made of recycled imitation suede in a natural colour.
Recycling reduces the consumption of virgin raw materials, water and energy.
Dear animal friends, all our products are 100% Vegan!
Please treat your Love our Planet shoes with love & care.
TEXTILE & MICROFIBRE SUEDE (Recycled Polyester & Cotton): Gently rub with a clean dry cloth or use a soft brush.
WATERBASED PU: Clean with a damp cloth.
We generally suggest not to put your shoes in the washing machine or immerse them into water.
Treatable with protective dust or water repellent sprays.
Whenever possible, try to use products that are respectful of the environment.
CLIO SMILE Vegan Sandals | Love Our Planet
Our Vegan Clio Slide is pretty nice, eh? Fun, Happiness, Smile, Excitement are only some words which we hope they might cross your mind while looking these bright colorways. Whether in Mom Jeans with Statemant Shirt, in a flowing summer dress or Croped Denim with Oversizetop, they are always an eye-catcher. Don't forget: Keep your shoes also happy! Treat them with love and care, repairing is also sustainable.