CIBELE
CIBELE Vegan Sandals
STYLE | 238237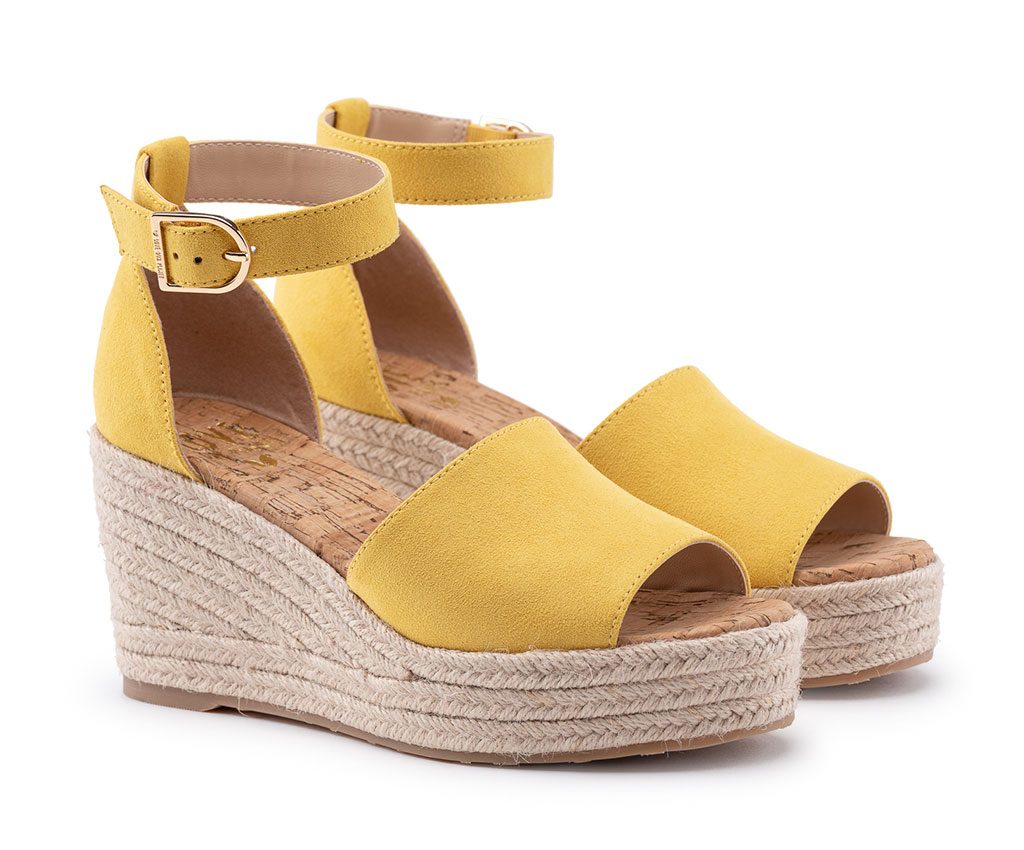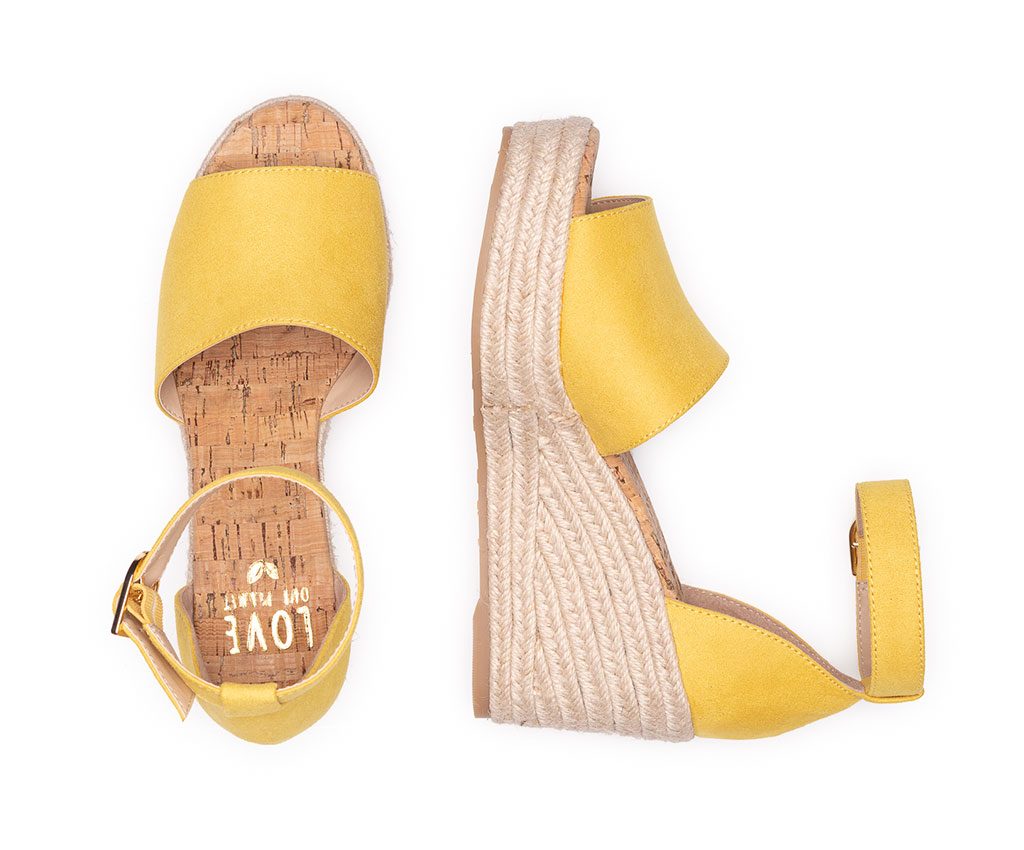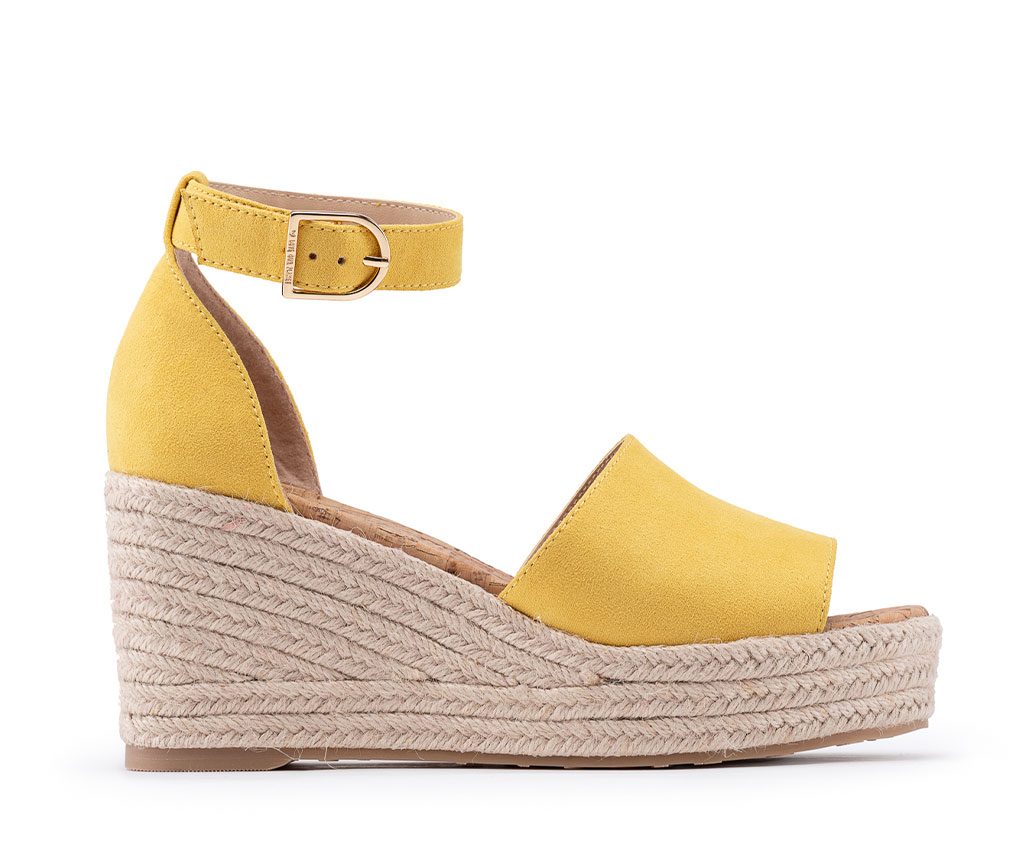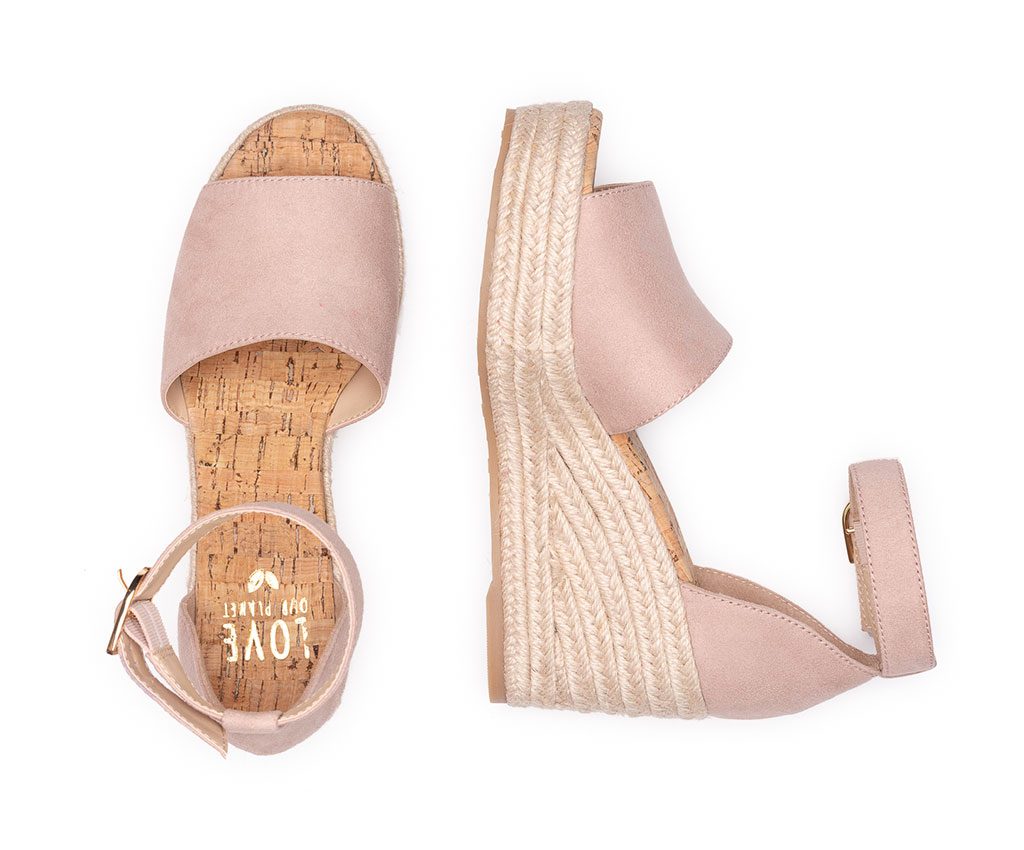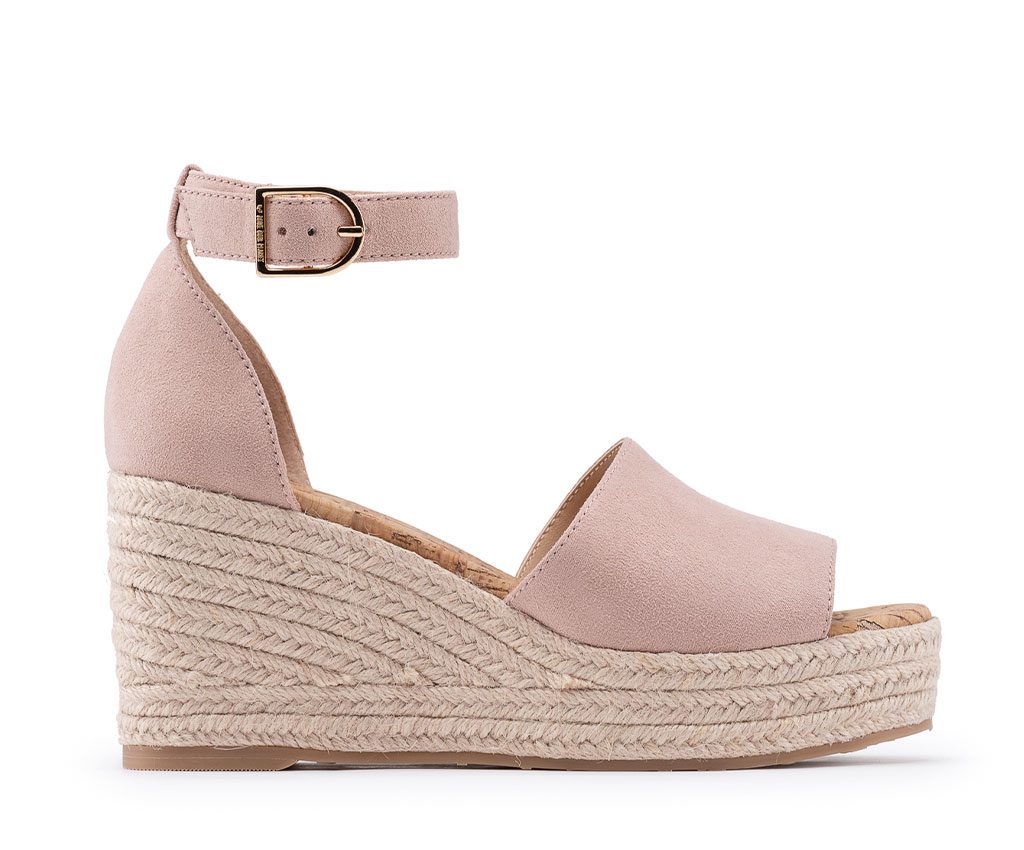 CIBELE
CIBELE Vegan Sandals
STYLE | 238237
SIZE
36 | 37 | 38 | 39 | 40 | 41 | 42
CIBELE |

IN LOVE WITH LOVE OUR PLANET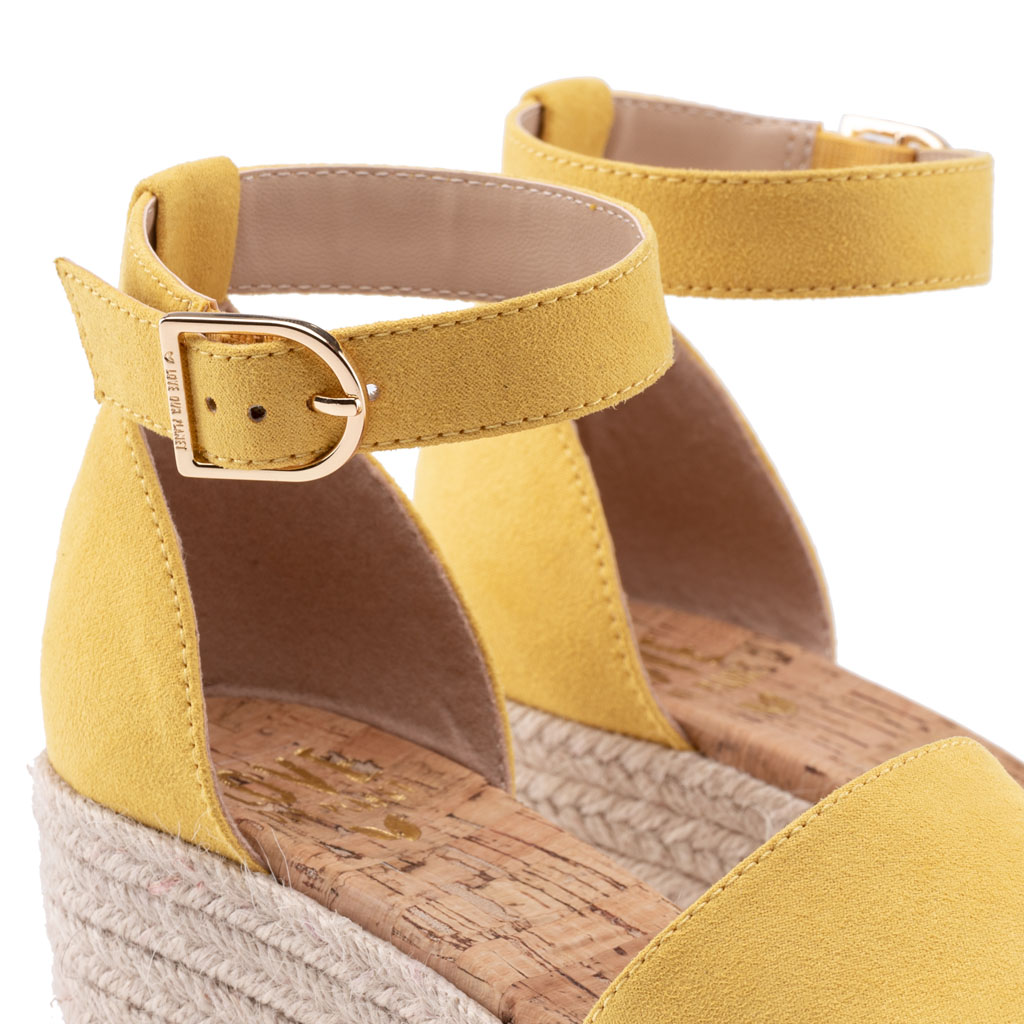 UPPER: 51% Recycled Polyester
LINING: Waterbased PU
SOCK: 60% Cork
SOLE: 80% Recycled TPR
Sunshine –
 

was the inspiration for our CIBELE espadrilles wedge sandals.
CIBELE ade from a combination of recycled synthetic suede in a soft yellow colour & natural Jute.
The front strap has a higher cut giving it a contemporary, fashionable & up to date look.
The ankle straps have a light gold colour buckle with our statement logo – Love our Planet. The insole is covered with natural cork.
A natural jute covered platform soles adds lift to any look – the wedge gives you extra height – it's 8 cm high – but feels low with 3 cm platform on the front & is easy & comfortable to walk in.
The natural soles are made from partly recycled material and have our Love our Planet leaf logo.
Recycling reduces the consumption of virgin raw materials, water and energy.
Dear animal friends, all our products are 100% Vegan!
Please treat your Love our Planet shoes with love & care.
TEXTILE & MICROFIBRE SUEDE (Recycled Polyester & Cotton): Gently rub with a clean dry cloth or use a soft brush.
WATERBASED PU: Clean with a damp cloth.
We generally suggest not to put your shoes in the washing machine or immerse them into water.
Treatable with protective dust or water repellent sprays.
Whenever possible, try to use products that are respectful of the environment.
CIBELE Vegan Sandals | Love Our Planet
Our warm sunshine yellow eye catching colour will open your heart.
We like to wear this sandal with wonderful dresses and skirts. You can make your look more edgey by wearing CIBELE with distressed jeans, our favorite companion for this summer. Fall in love with Love our Planet wedges and help to make a small positive impact on our environment. We can make a difference.